People First Federal Credit Union Announces 4th Annual Youth Scholarship Award Winners
People First Federal Credit Union is pleased to announce the winners of the 2022 Youth First Scholarship Awards Program. Five local high school graduating seniors were awarded with a $1,000 scholarship. The scholarships can be used for tuition, room and board or the purchase of schoolbooks and materials. Graduating seniors who are members of People First and will be attending a college, university, or trade school in 2022 were eligible to apply.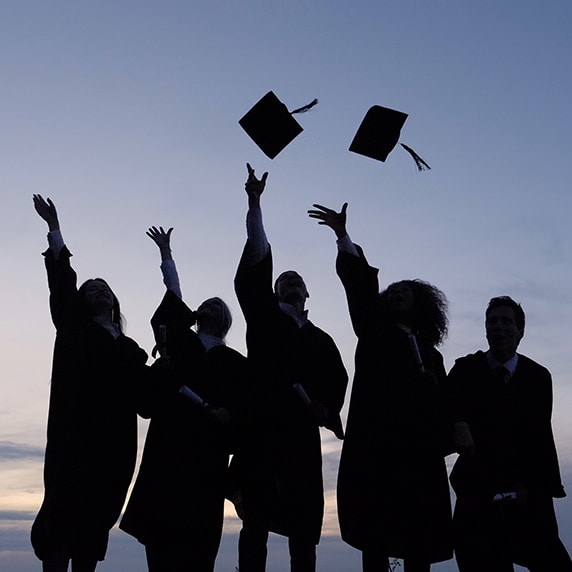 Twenty-two graduating seniors submitted essays describing how they have helped a family member, a particular individual, or group in the community, and what impact their support had on the family member, particular individual, or group.
"We are committed to educating children on positive financial behaviors as they grow into young leaders," said Howard Meller, President/CEO of People First. "We are also committed as a credit union to helping people achieve their dreams, invest for the better, and change lives. These students demonstrated their understanding of the importance of "people helping people." We wish all our winner's success in their pursuit of higher education."
The five winners are:
Michael Arechiga of Liberty High School will attend Moravian University majoring in Computer Science/Film Production
Madison Dise of Whitehall High School will attend University of Kentucky majoring in Pre-Dental
Michael Stahley of Allentown Central Catholic High School will attend West Chester University majoring in Business Management
Caitlin Stoudt of Northampton Area High School will attend Penn State University majoring in Chemical Engineering
Marina Taddeo of Liberty High School will attend Penn State University major in Criminology

"I started volunteering with a program called Love Serving Autism, which works to teach tennis to children in our community with autism. One of the best parts about the program is that it's not just about tennis: it is about making meaningful connections with others that benefit the lives of the children and the volunteers equally. Through the organization, I had the opportunity to teach my favorite sport to children in need while simultaneously mentoring them in valuable life skills. In just the few months I volunteered, I saw these incredible children turn into amazing tennis players," said Caitlin Stoudt.
"Through 200 hours of community service over the last couple years, I had many opportunities to help people. Most of my community service hours were spent helping children, some of whom had physical and mental disabilities. It is a great feeling of accomplishment knowing that I'm able to help them with their studies as well as allow them to enjoy being a kid, and that they look to me for guidance and fun."

Micah Arechiga