YOUTH FIRST SCHOLARSHIP
For the 2022-2023 academic year, our scholarship application has closed. Applications will open back up in early 2023.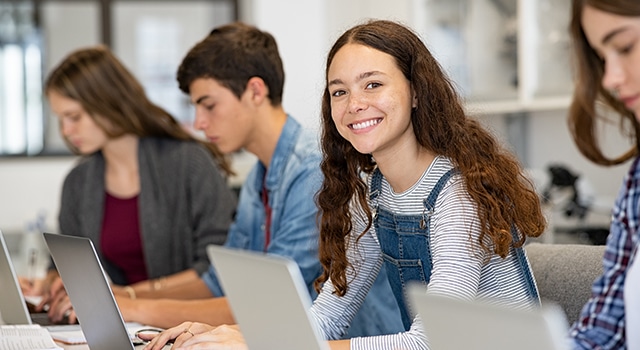 Youth First Scholarship Program Guidelines
Helping to fulfill goals and realize dreams.
Each year, we award five $1,000 scholarships to local graduating high school seniors. The Youth First Scholarship helps students with the growing expenses that come along with a college education. The scholarships can be used to help cover the costs of tuition, housing, books and meals. Graduating seniors who are members and will be attending a college, university, or trade school during the fall semester of 2022 are eligible to apply.
Youth First Scholarship Program*:
People First is committed to helping the youth in our communities achieve lifelong success by providing financial support to five deserving high school seniors attending a 2-year or 4-year accredited institution of higher education. The winners will have values and goals that reflect the credit union and our outstanding community.
Eligibility:
Applicant (student) must be a member of People First Federal Credit Union.
Applicant must be a graduating high school senior planning to attend a 2-year or 4-year college, university or trade school.
Submitting Scholarship Applications:
Applications will only be accepted electronically and must be submitted by March 15, 2022. Your submission should include:
Completed scholarship application
Acceptance letter from your college, university or trade school
A 500- to 1,000-word essay on this year's topic
Any application without all the required attachments will be ineligible. Applicants may request more information about the program by emailing marketing@peoplefirst.com.
2022 Essay Topic:
Credit unions are all about "People Helping People." Applicants should submit a short essay explaining how you have helped a family member, a particular individual or group in your community. Share the impact your support has had on the family member, particular individual or group. Please provide specific examples.
Selecting Scholarship Winners:
The People First Scholarship Committee carefully chooses the Youth First Scholarship winners. Scholarship winners will be notified in May 2022 via email.
Youth First Scholarship checks will be awarded in early June 2022. If you're selected to receive a scholarship award, we will contact you with details.
Application Deadline: March 15, 2022
The 2022 application deadline has passed. Please check back in January 2023 for more information.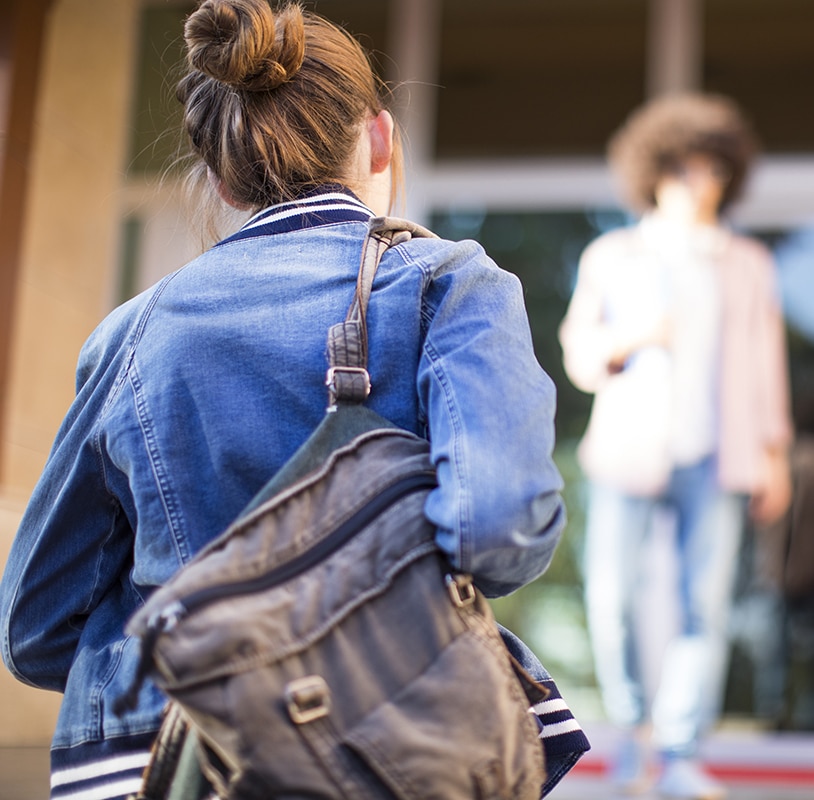 2022 Youth First Scholarship Winners
Michael Arechiga
Liberty High School
College: Moravian University
Major: Computer Science/Film Production
Madison Dise
Whitehall High School
College: University of Kentucky
Major: Pre-Dental
Michael Stahley
Allentown Central Catholic High School
College: West Chester University
Major: Business Management
Caitlin Stoudt
Northampton Area High School
College: Penn State University
Major: Chemical Engineering
Marina Taddeo
Liberty High School
College: Penn State University
Major: Criminology
Disclosures
* Terms of Participation: In order to qualify for this scholarship, you must be a member of People First Federal Credit Union and must provide an acceptance letter from a 2-year or 4-year university, college, or trade school. Scholarship funds will be deposited into the recipients' accounts to be used as they deem necessary for their schooling needs.
Decisions are made by the People First Federal Credit Union Scholarship committee. All decisions are final. Selection is made without regard to applicant's race, color, national origin, religious belief, sex, marital status, age, sexual orientation or disability. Credit Union employees, board members, and their immediate family members are ineligible for the scholarships. One scholarship entry form will be accepted per applicant.
Membership requires a $5 minimum deposit which must be maintained in a savings account. All applicable taxes, including any federal, state or local tax liabilities, are the sole responsibility of the winner(s). Applications must be submitted by March 15, 2022. Winners will be announced in May, 2022. People First Federal Credit Union may use the scholarship winners name, photo, and achievements listed in the essay for marketing purposes and/or social media.