COMMUNITY IMPACT AND SUPPORT
Committed to building the communities we call home.
We want to strengthen and build the communities we serve. For us, a business loan is investing in the economic health of a city. Or giving a mortgage strengthens neighborhoods. Using our financial expertise, we make a positive impact and always think about the greater good. We don't just approve a loan to start a new business, we invest in a community's economic life.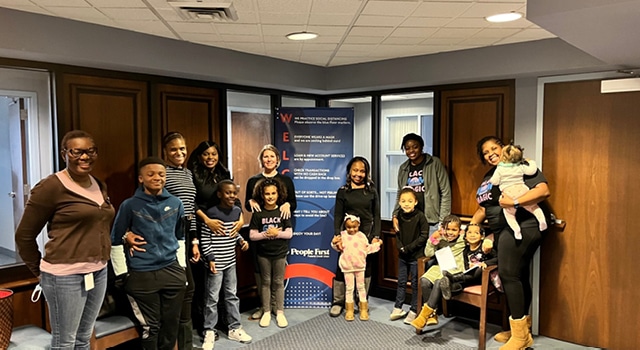 It's all part of our mission to do everything we can for our community and be outstanding corporate citizens.
We've been part of the community for more than 70 years and played a major role in achieving thousands of dreams and goals. Our employees are passionate and willing to get involved in and improve the places where we live and work.
We are People First. Investing for the better.
Enriching and strengthening the communities we serve
Our communities are stronger when we work together. We donate to help nonprofits in the regions where we do business. We also have an employee volunteer program that allows us to devote time and energy to causes important to us.
Our financial support and volunteer service are focused primarily on Health and Human Services and Education and center around current community needs. As those needs change, so do our focus areas.
People First considers funding for non-profit organizations, local government-sponsored projects and educational institutions and foundations.
Contact the marketing department at marketing@peoplefirst.com for more information.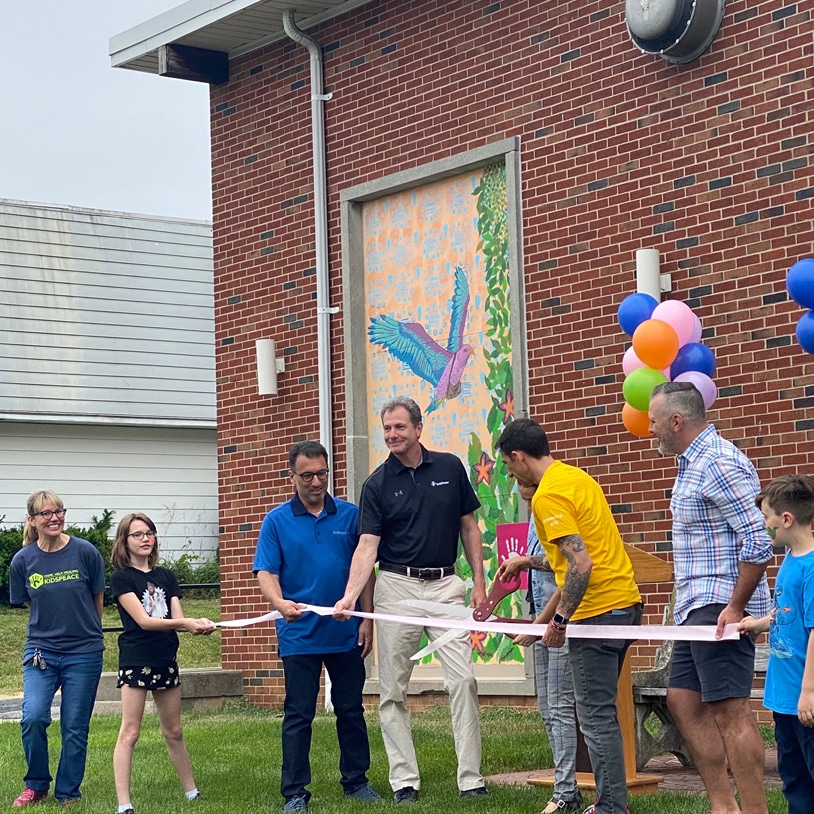 EDUCATION
We support academic and after-school learning opportunities for underserved, underrepresented in our community to prepare them for a stable and productive future, provide or supplement a high-quality education and break the cycle of poverty.
Programs supported by our Education grants include, but are not limited to:
Early Childhood Education
Early Diagnosis of Learning Disabilities
Literacy Initiatives for children and adults
STEM/STEAM Initiatives
Summer Learning Opportunities
Career Readiness Programs
Programs that improve & increase academic achievement, school attendance, and positive social behavior
Inclusion programs
Lifelong learning that helps people achieve their potential and enrich individual and family life
Programs that empower women and girls and put them on the path to success
Financial coaching programs to help participants decrease debt, increase savings, and set long-term financial goals.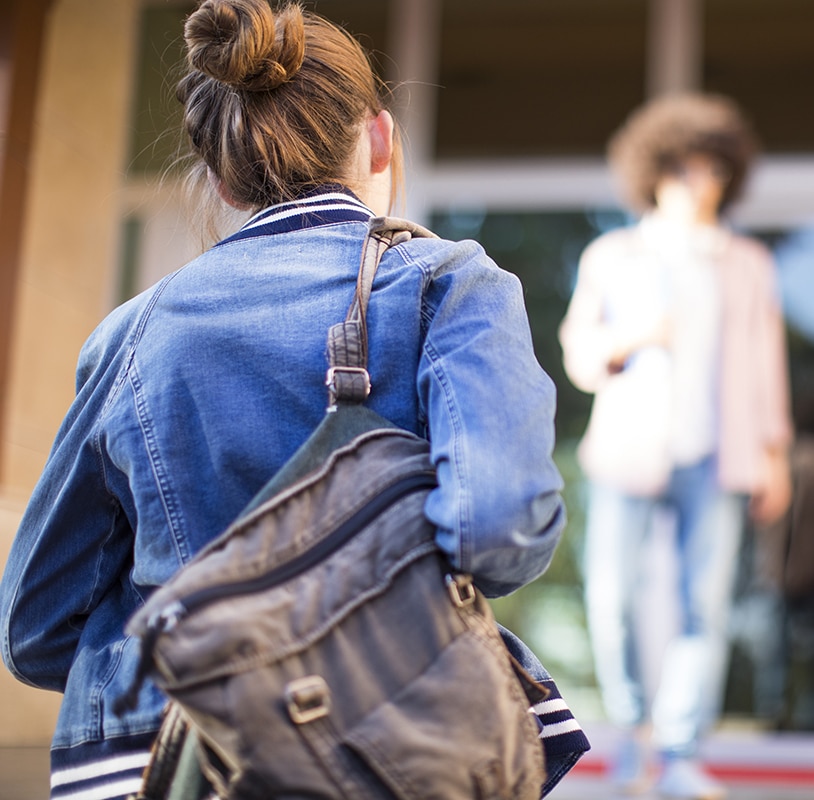 Health and Human Services
People First supports programs that strive to meet the basic needs of our vulnerable and/or underserved populations. These programs should promote character building, support mental health, create safe neighborhoods, improve food access, improve access to shelter/housing, and promote equitable opportunities for socially and economically disadvantaged children and families.
Programs supported by our Health and Human Service grants include, but are not limited to:
Housing and Food Access – basic human rights
Housing for veterans, young adults with developmental disabilities, those escaping domestic violence, and other vulnerable populations
Programs that increase access to sufficient and nutritious food
Stable affordable housing for individuals, children, and families
Emergency Shelter
Health programs and services that help those without insurance or appropriate resources gain access to needed healthcare
Health services needed in response to emergency situations
Mental Health Initiatives with a specific focus on veteran's needs, access to social services
Community-based violence intervention programs, which are distinct from and outside of law enforcement systems.
Programs serving individuals with intellectual and developmental disabilities
Programs and support for the LGBTQ+ community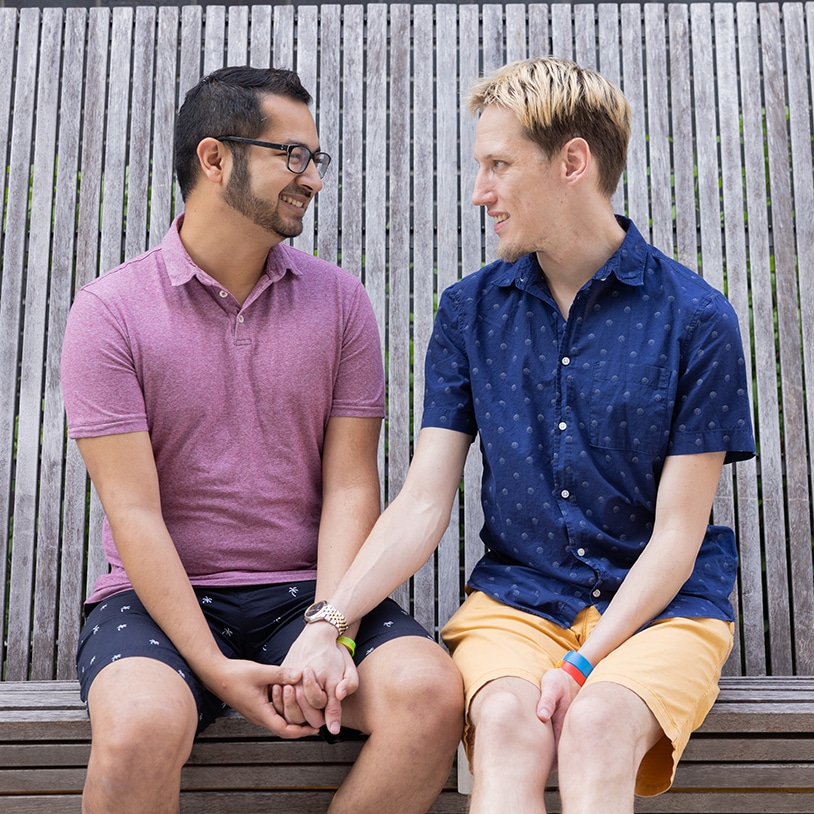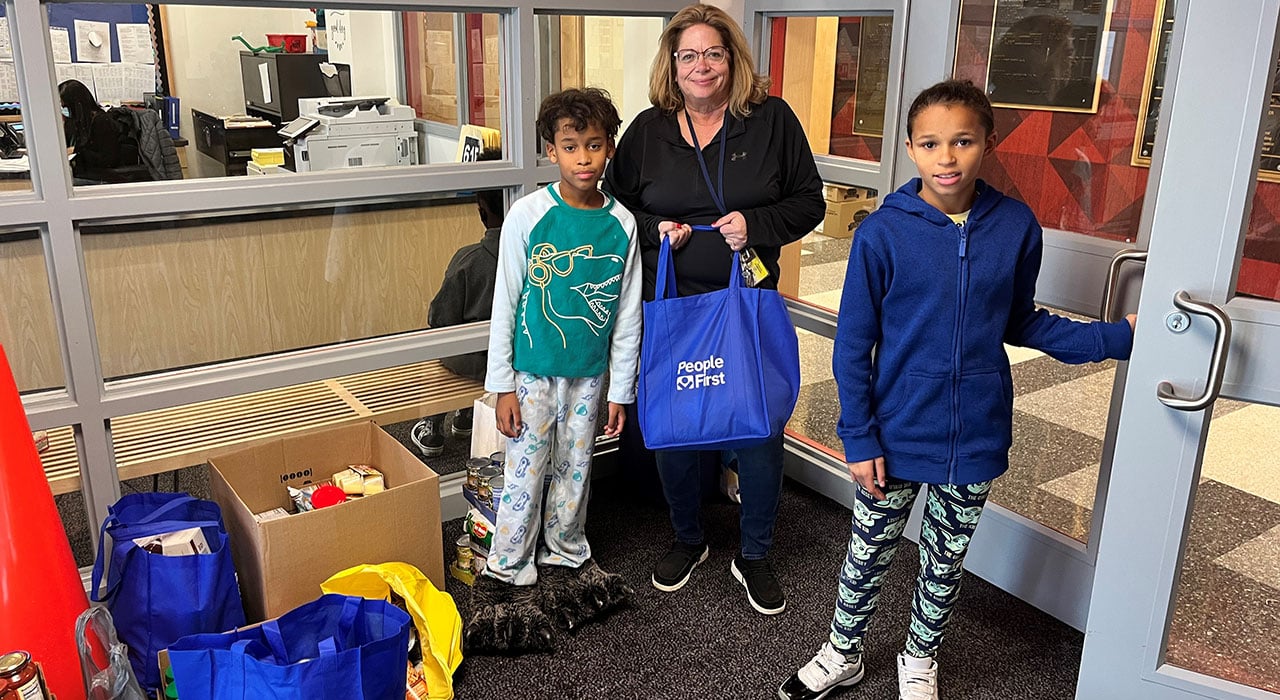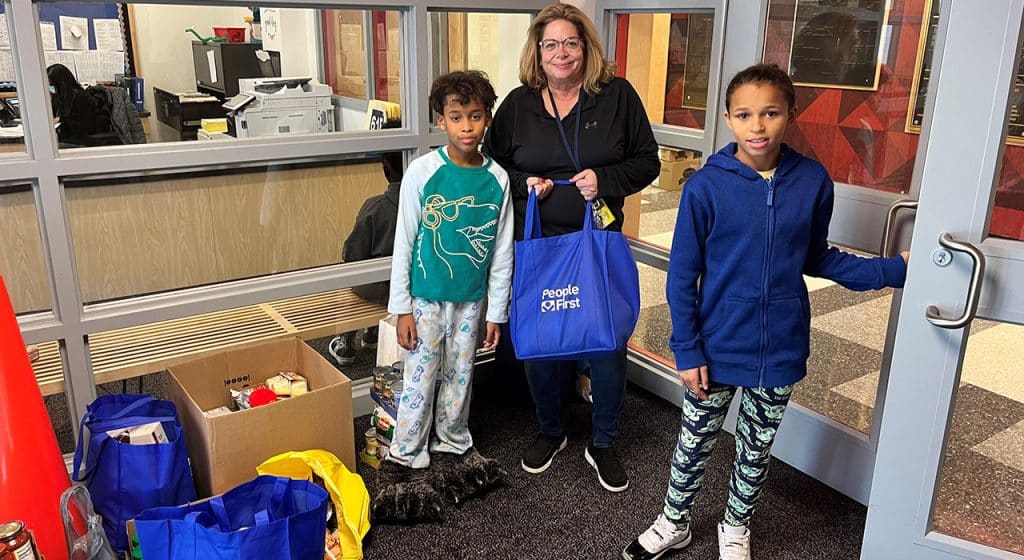 Providing Food for the Holidays.
This holiday season, we held a food drive for three local food pantries. Thank you to all of our employees and members who donated items for the pantries at Sheridan Elementary School (ASD), Fountain Hill Elementary School (BASD), and Paxinosa Elementary School (EASD). All three schools are designated Community Schools by United Way of the Greater Lehigh Valley. Community Schools improve student outcomes by transforming high-poverty public schools into resource hubs that offer a range of supports and opportunities to children, families, and the surrounding neighborhood. Each school has an emergency food pantry that helps families in need stretch their food supply throughout the month.
Supporting Those Most in Need.
People First collected toiletry items for Ripple Community Inc. in advance of winter. Ripple houses the only day center in Allentown that is open to the public. They primarily serve adults who are experiencing homelessness, who are living with mental illness, who have experienced significant trauma, or have other conditions or experiences that can leave them isolated and alone.
Ripple also operates RCI Village, the first permanent, community-supported affordable housing program in Allentown. They have 19 apartments for individuals and/or families who are in need of safe, stable, affordable housing, and are working on achieving long-term housing and life stability. The toiletry items are given to those in need who visit the center and to the families who are beginning to build a home after years of being homeless.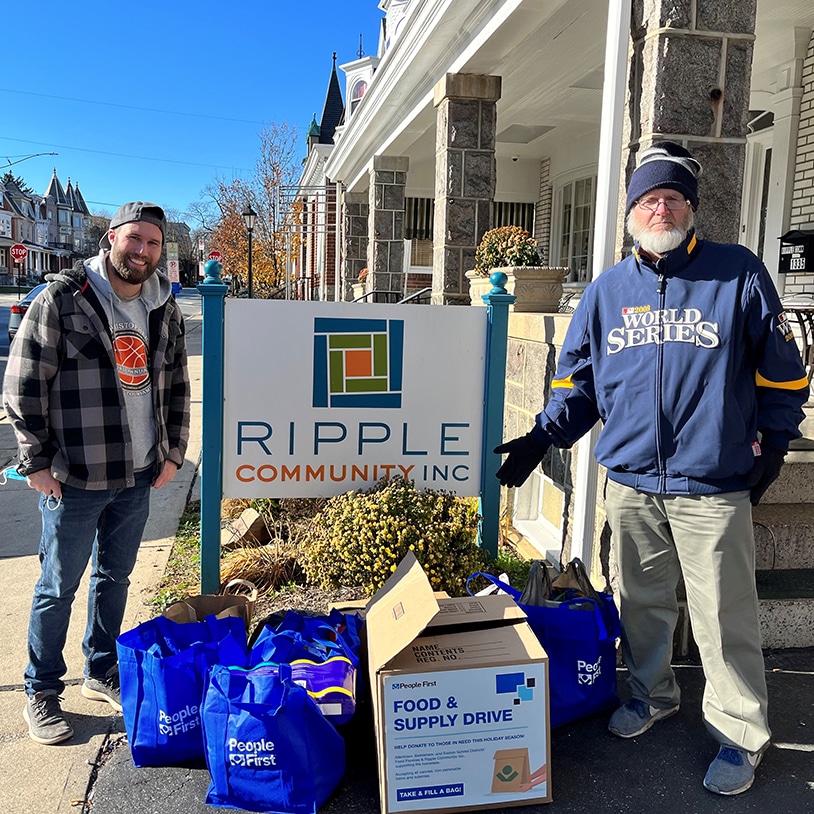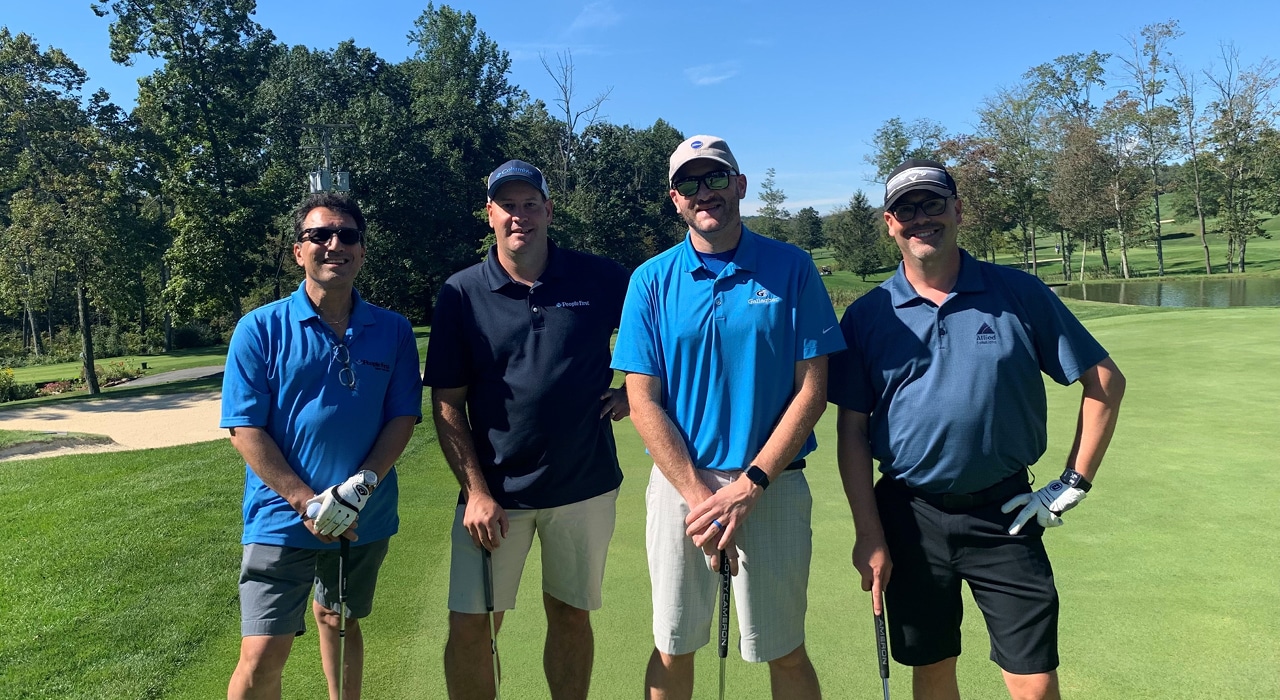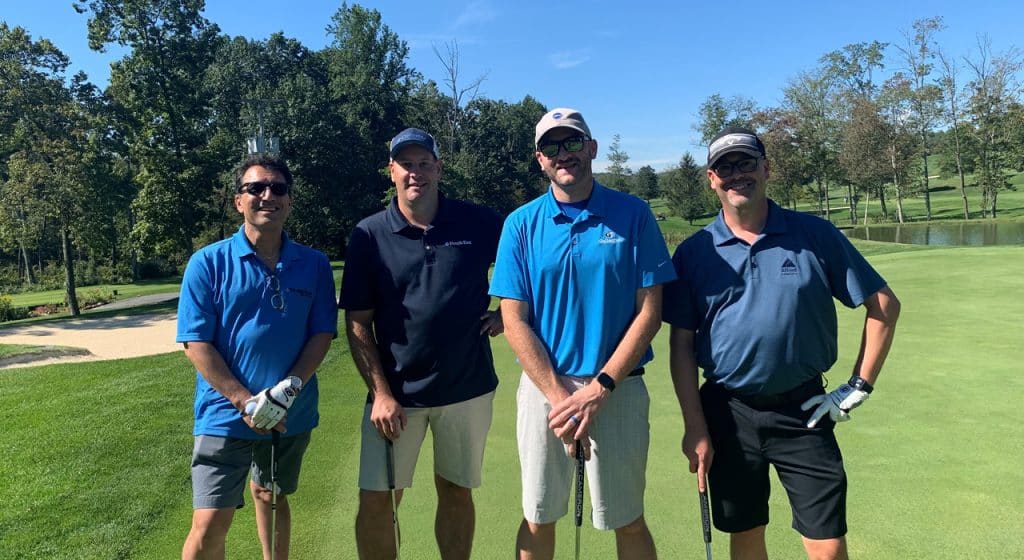 Golf Classic Raises $21,000 for Area Non-profits.
People First raised a record amount with all proceeds going to Habitat for Humanity of the Lehigh Valley, The Literacy Center, and Battle Borne. The Board of Directors votes on the charities that align with the Credit Union's four key pillars for community engagement: Human Services, Youth Development and Education, Health including Mental Health, and Diversity, Equity, Inclusion, and Accessibility.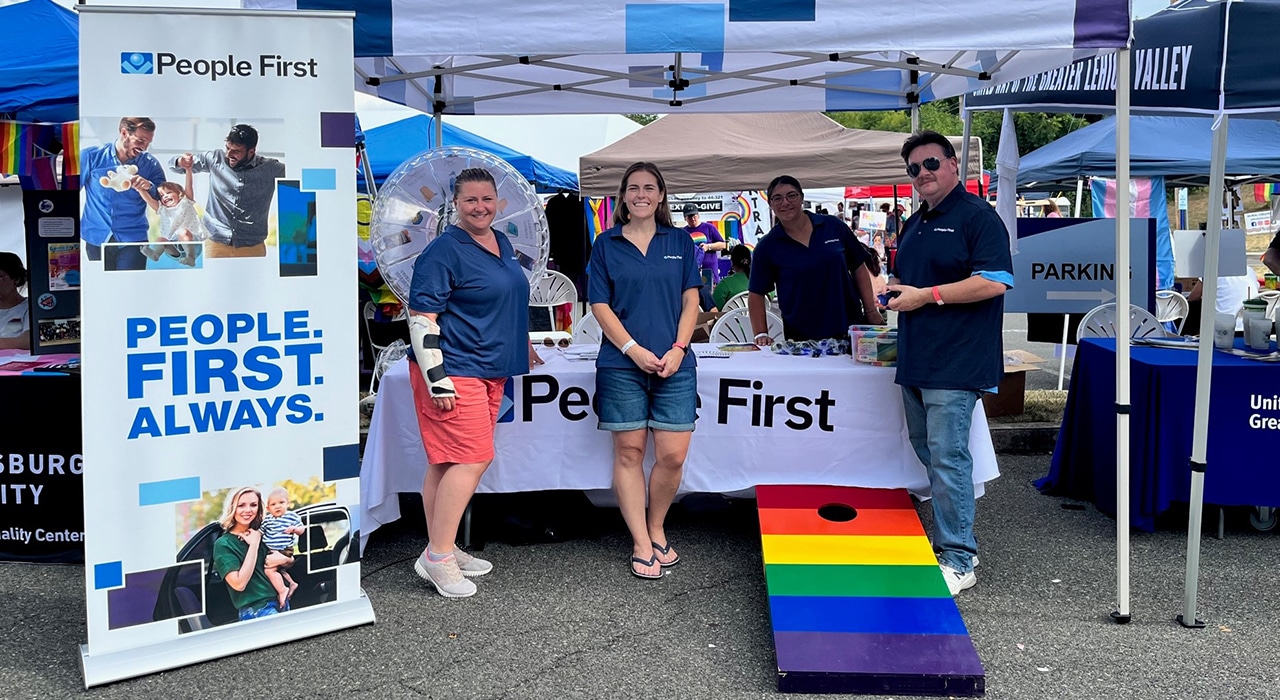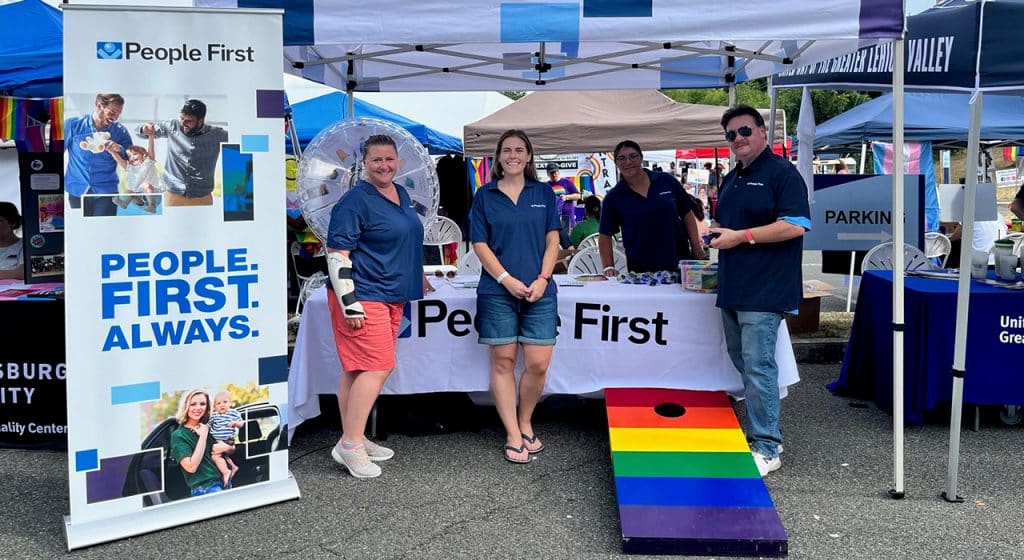 People First celebrates belonging at Lehigh Valley Pride.
People First sponsored Lehigh Valley Pride "Be Loud! Be Proud!" on Sunday, August 21, 2022. Our carnival-themed booth gave attendees a chance to win two free movie tickets by dunking bean bags in the Corn Hole. Prizes could also be won by spinning the prize wheel. Our employees enjoyed engaging with the attendees throughout the day-long festival. At People First, we believe every single person should be treated fairly and equally. It's the only way to grow and strengthen our community. Happy Pride!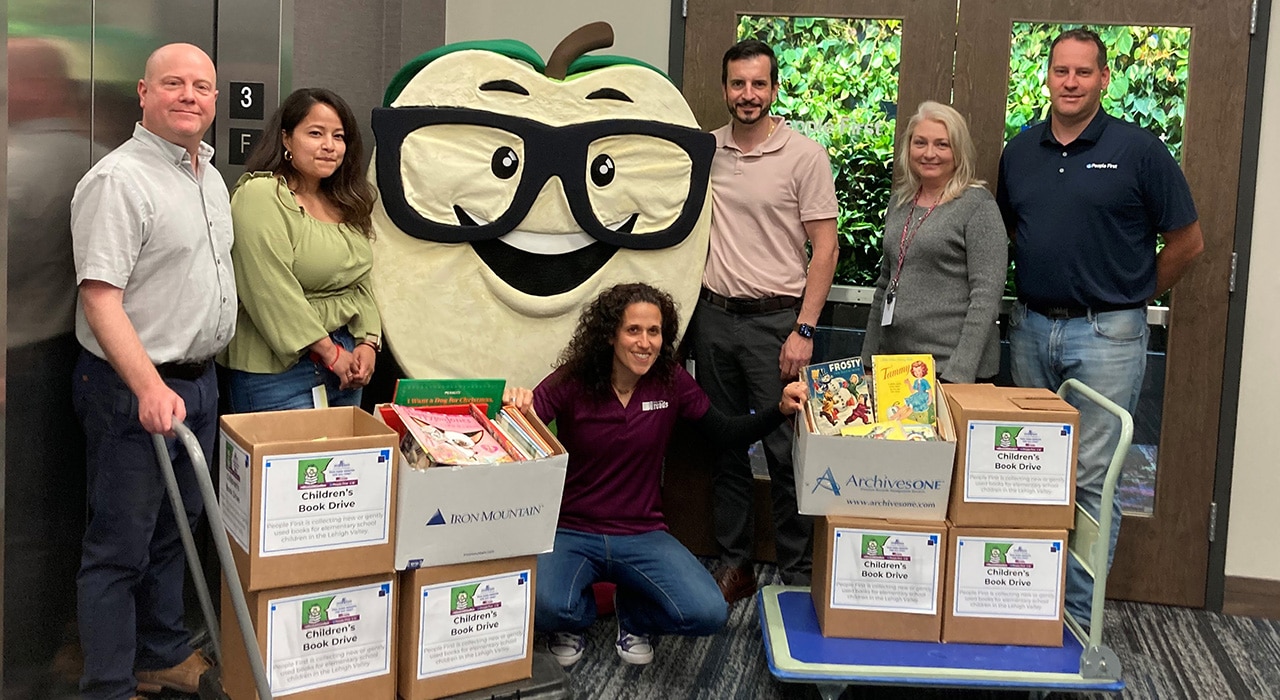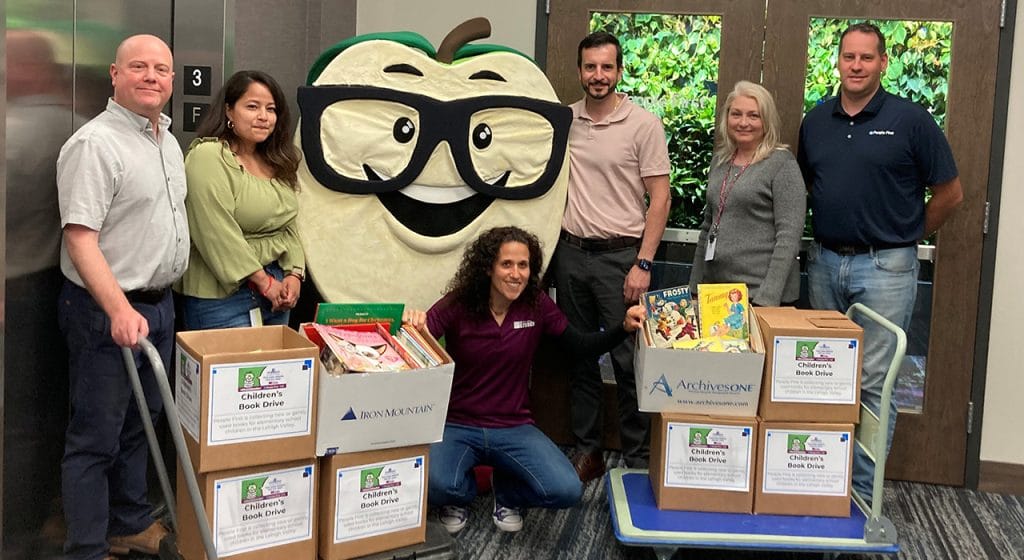 Building a community of readers.
Nearly 7,000 babies are born in the Lehigh Valley every year, and almost half live in low-income families. Our most vulnerable children have the most limited exposure to high-quality childcare and will likely begin kindergarten 12-14 months behind their peers. Lehigh Valley Reads is mobilizing our community to support our goal of building a community of readers to make the Lehigh Valley a place of opportunity for all. People First is proud to have sponsored Lehigh Valley Reads Million Minute Challenge in 2022. We also held a book drive and collected 8 boxes of books that will be distributed to kids across the Lehigh Valley.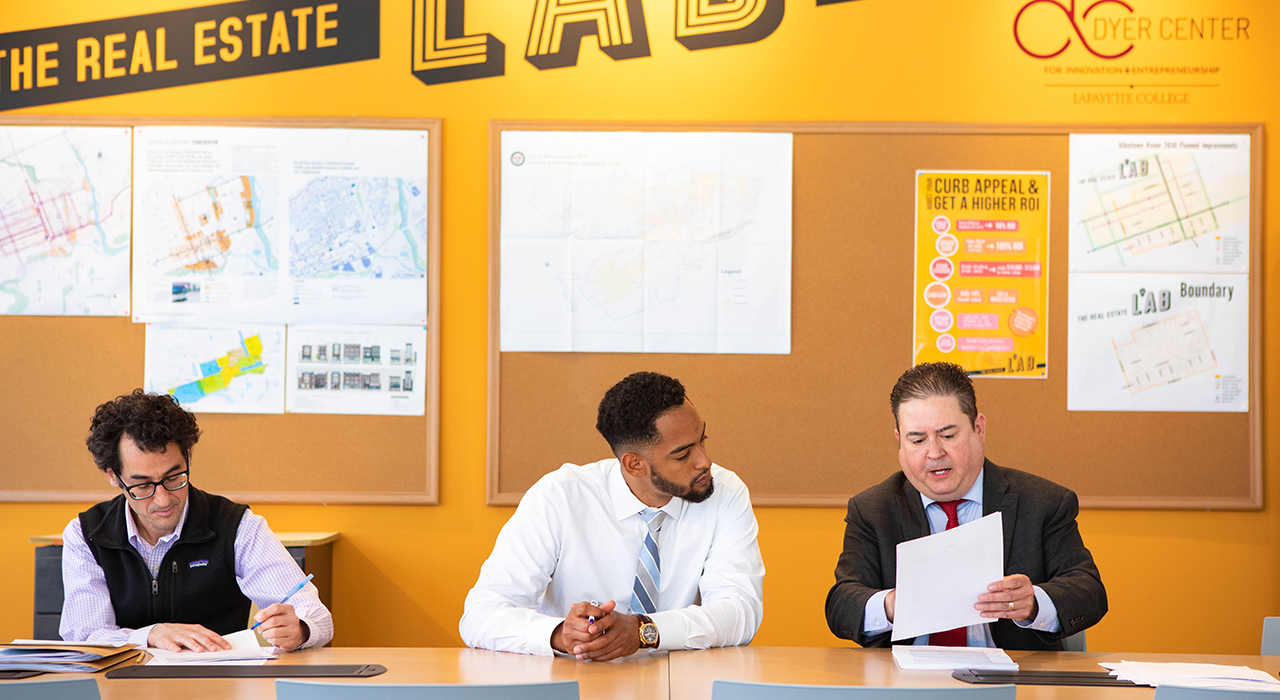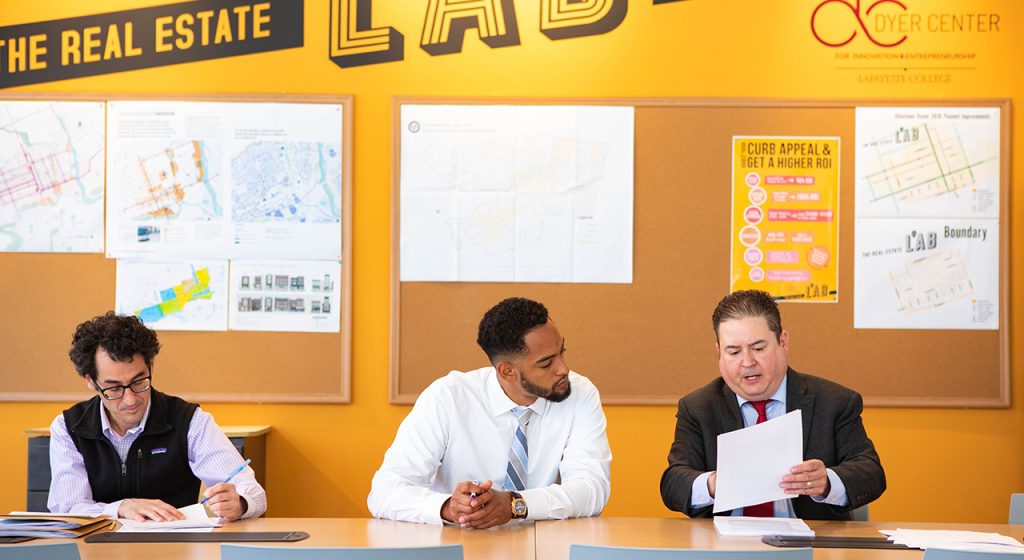 Empowering budding real estate developers.
The Real Estate Lab in center city Allentown embodies two of our most important values. The first is empowering people to achieve their financial goals. The second is making communities stronger. The Real Estate Lab teaches people how to invest in and manage property. We provided financing for the first graduates to help them buy property. When real estate is in good, capable hands, neighborhoods improve and people's finances are more stable. It's one program that does so much for so many.