Community Involvement
Committed to building the communities we call home.
We want to strengthen and build the communities we serve. For us, a business loan is investing in the economic health of a city. Or giving a mortgage strengthens neighborhoods. Using our financial expertise, we make a positive impact and always think about the greater good. We don't just approve a loan to start a new business, we invest in a community's economic life.
It's all part of our mission to do everything we can for our community and be outstanding corporate citizens.
We've been part of the community for more than 70 years and played a major role in achieving thousands of dreams and goals. Our employees are passionate and willing to get involved in and improve the places where we live and work.
We are People First. Investing for the better.
Community Support
Enriching and strengthening the communities we serve.
Our communities are stronger when we work together. We donate to help nonprofits in the regions where we do business. We also have an employee volunteer program that allows us to devote time and energy to causes important to us.
Our financial support and volunteer service are focused on four key areas: Human Services, Youth Development and Education, Health including Mental Health, and Diversity, Equity, Inclusion and Accessibility.
To learn more about People First philanthropy, contact Margaret McConnell, Director of Strategic Partnerships at mcconnellm@peoplefirstcu.org
Here are a few examples of the many ways we're investing in the communities we serve.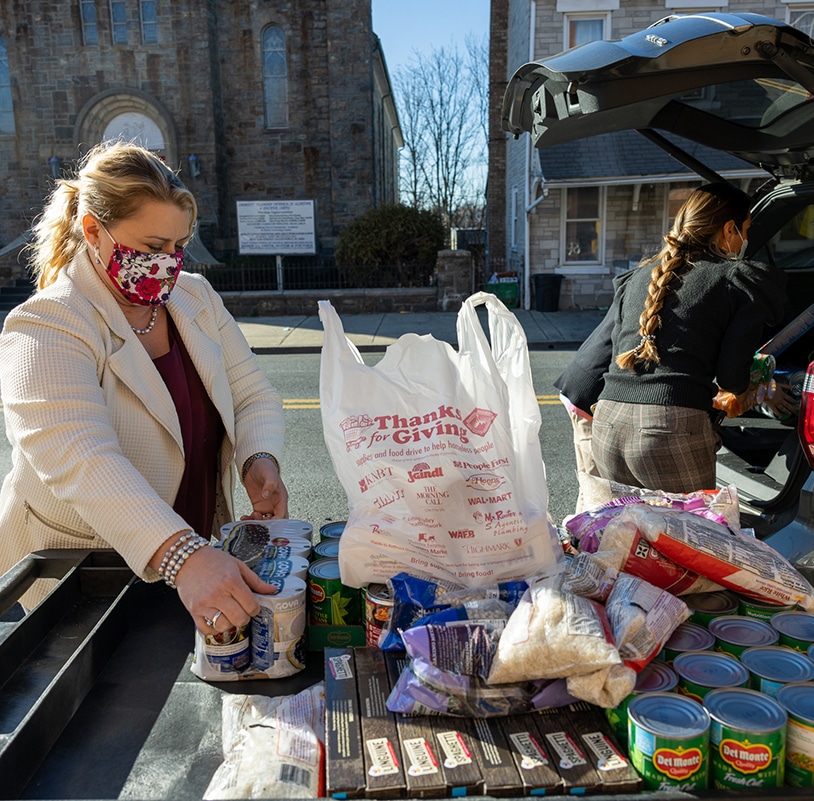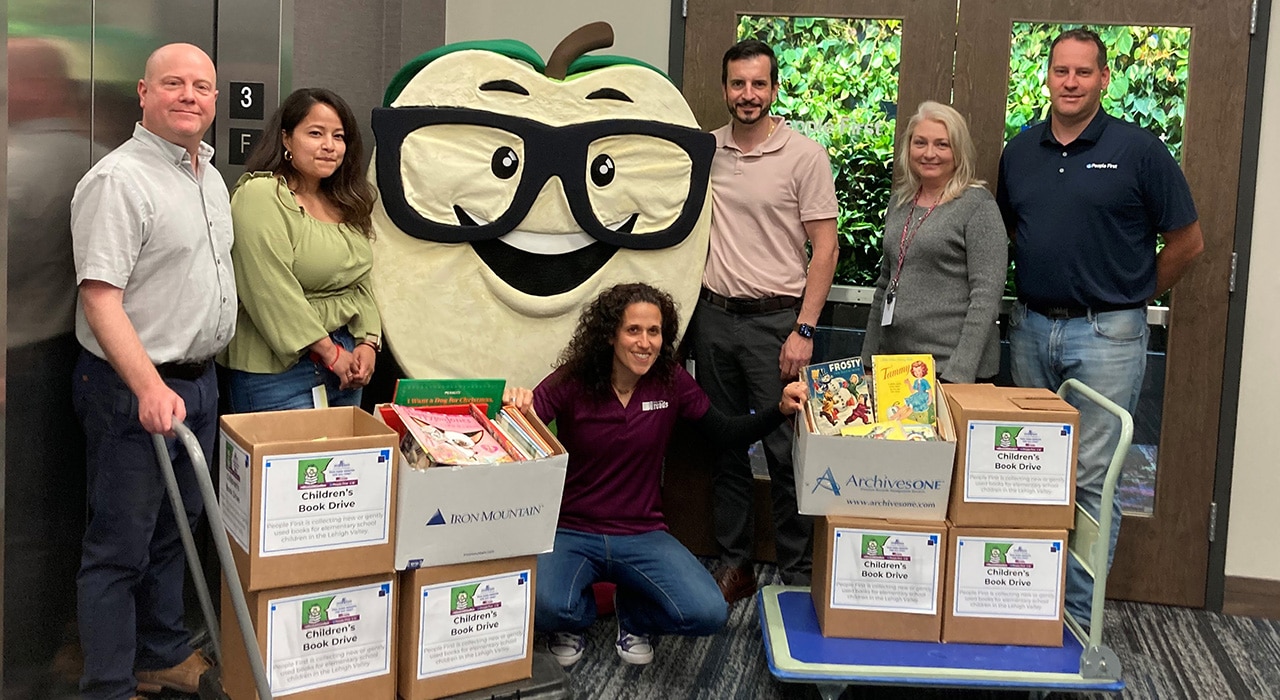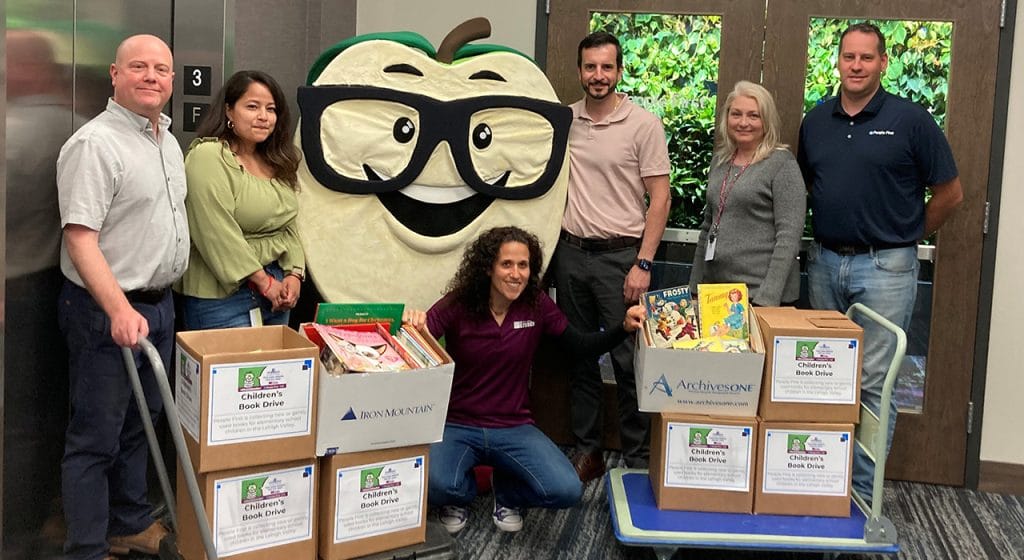 Building a community of readers.
Nearly 7,000 babies are born in the Lehigh Valley every year, and almost half live in low-income families. Our most vulnerable children have the most limited exposure to high-quality childcare and will likely begin kindergarten 12-14 months behind their peers. Lehigh Valley Reads is mobilizing our community to support our goal of building a community of readers to make the Lehigh Valley a place of opportunity for all. People First is proud to have sponsored Lehigh Valley Reads Million Minute Challenge in 2022. We also held a book drive and collected 8 boxes of books that will be distributed to kids across the Lehigh Valley.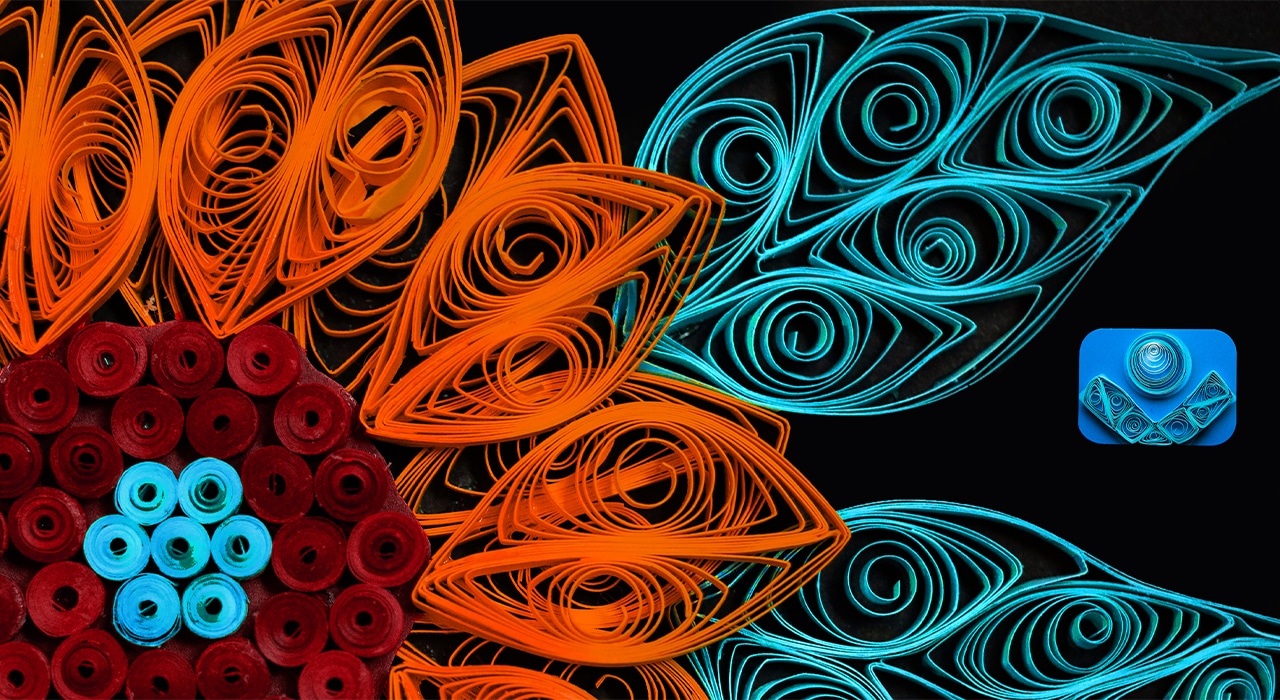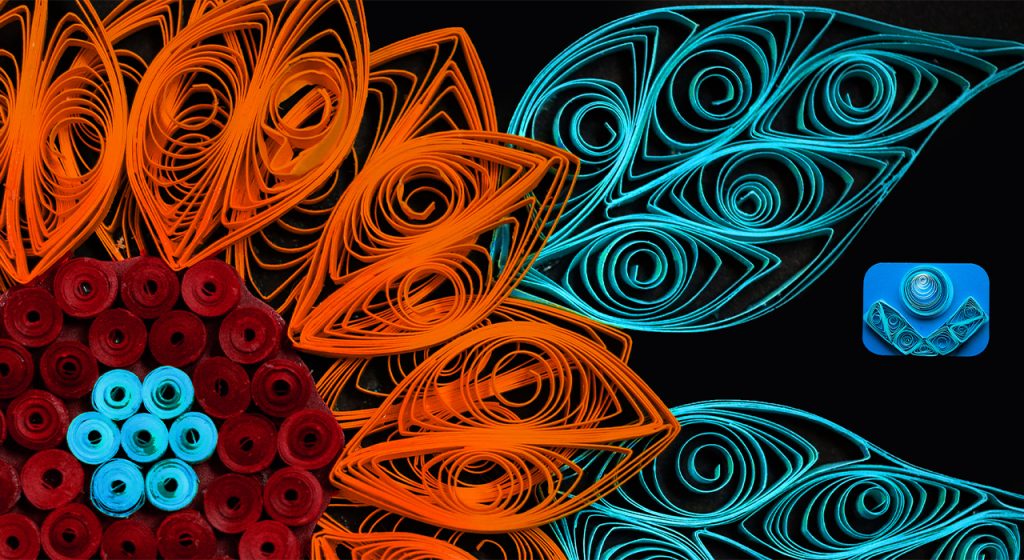 Supporting art. Financing beauty.
Before opening our downtown Allentown Sixth Street branch, we put out a call for work and asked artists all over the city to submit graphics for our window. They'll be on display for a year along the ArtsWalk, promoted on social media and seen on our website. The winner, Sarah Karess, submitted a striking design and was awarded a $2,500 prize. The branch has an eye-catching design, the arts got a nice boost and Allentown is even more beautiful than before.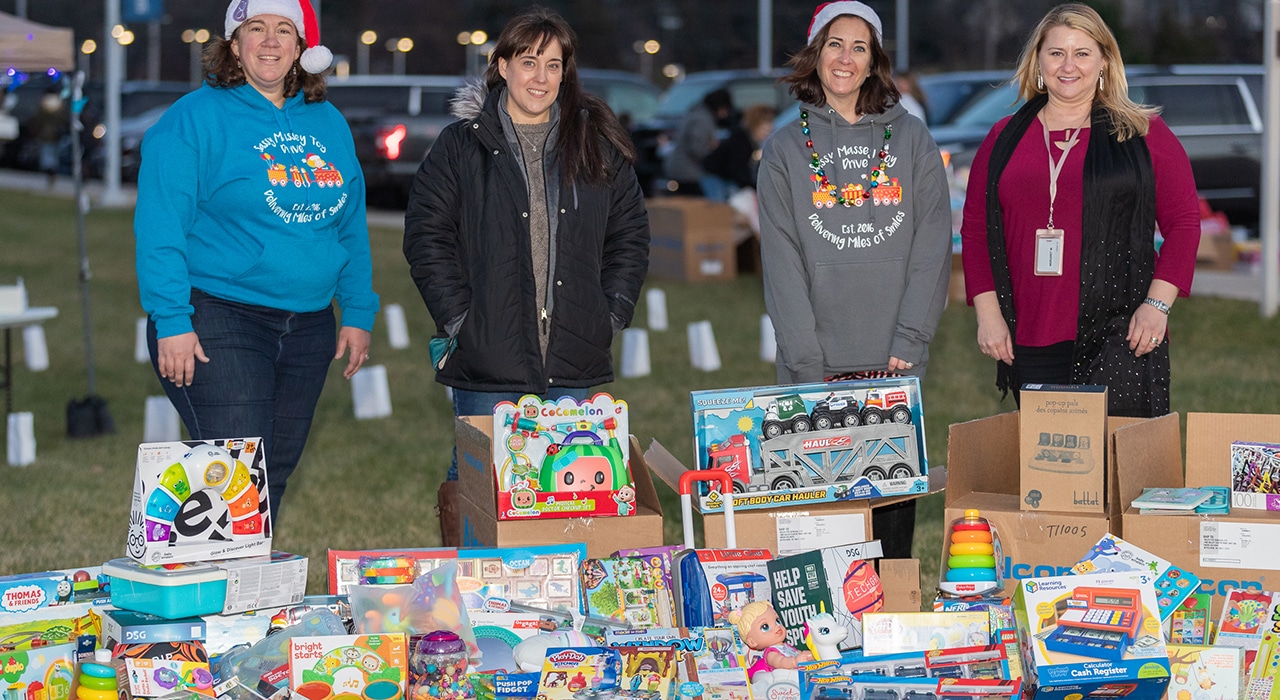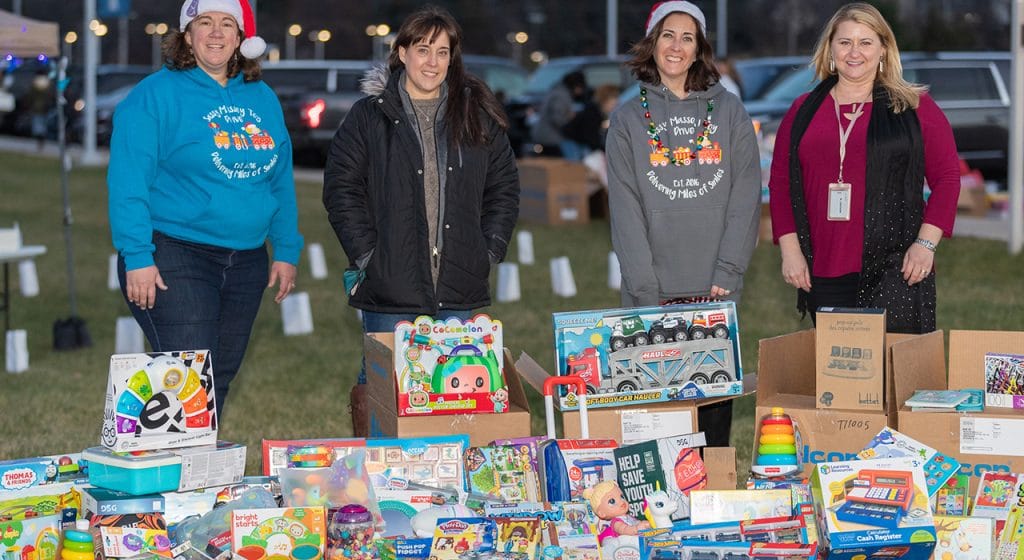 Giving back and making a difference.
Giving back to the community comes as naturally to us as opening a checking account. For example, we have our "Casual for a Cause" days where we pay $5 to dress down on day a week for a month. This simple effort raised $5,635 and supported 6 causes that helped make a difference. We also hold annual food drives and toy drives. The toys go to Lehigh Valley Reilly Children's Hospital for kids who are getting care over the holidays. The food we collect goes to three different schools to help struggling families in Allentown, Bethlehem and Easton.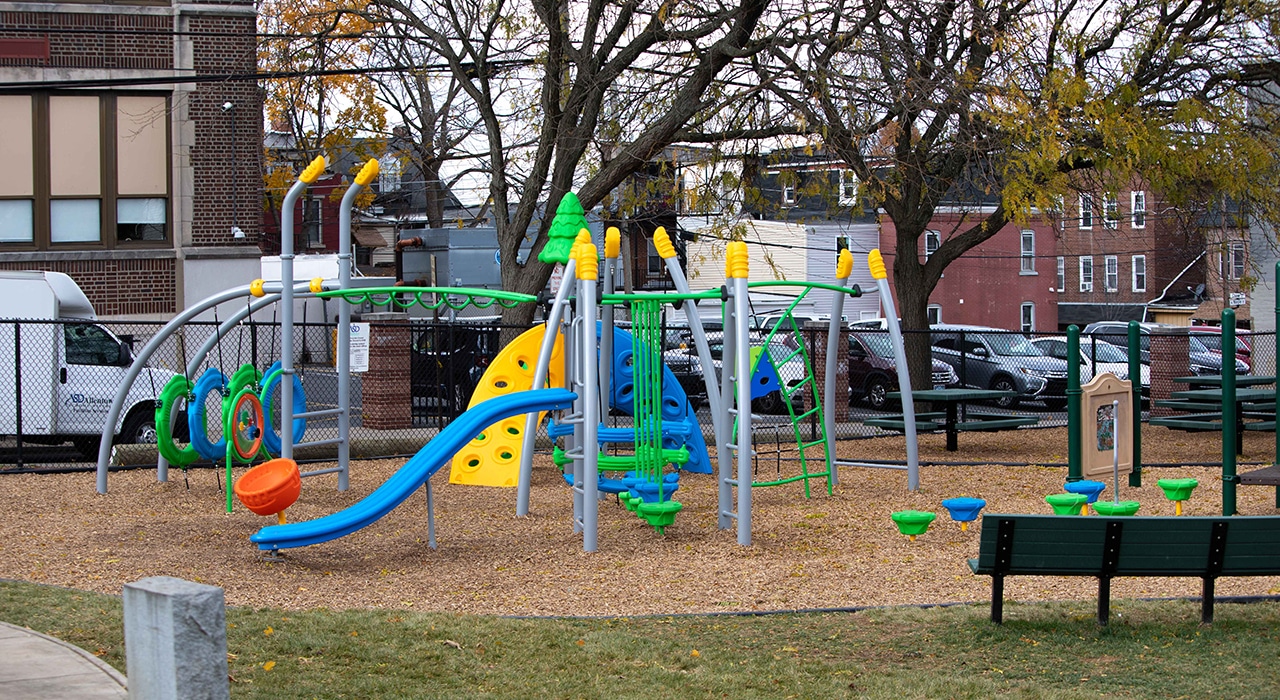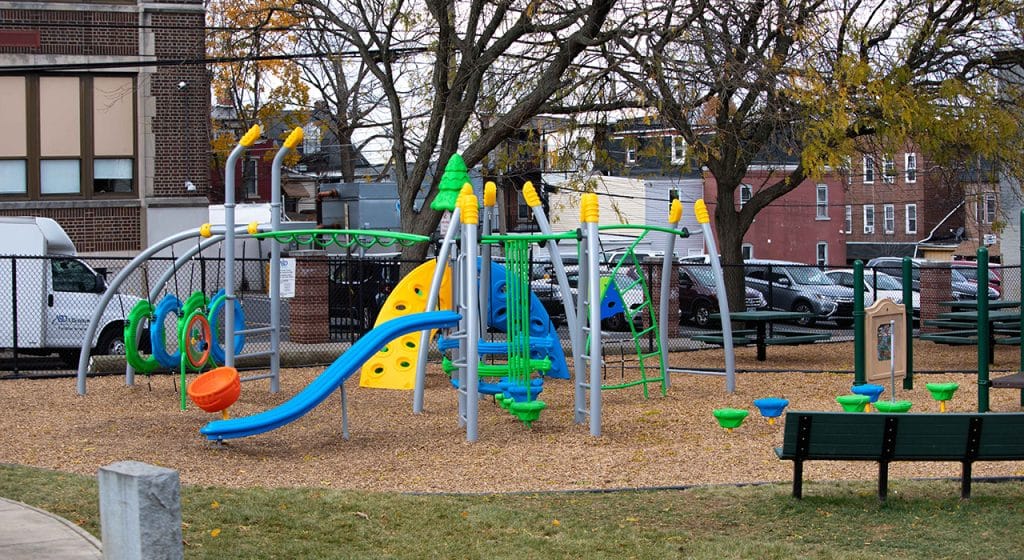 Helping to keep downtown Allentown thriving.
The renaissance taking place in Center City Allentown over the past 7 years is one of Pennsylvania's biggest urban revitalizations — a true success story. The place is thriving and we're working to keep it that way. That's why we sponsor a concert series all summer to showcase Lehigh Valley bands and attract people to the restaurants, bars and shops downtown. It's also why we're a major sponsor of the one day Blues, Brews and Barbeque music festival. It draws 20,000 visitors to eat, drink, listen to live music and boost the city's economy. On a smaller scale, we're helping refurbish a dilapidated playground next to an elementary school. It'll be bigger, have new equipment and a comfortable bench we're donating so parents can sit and enjoy watching their kids play.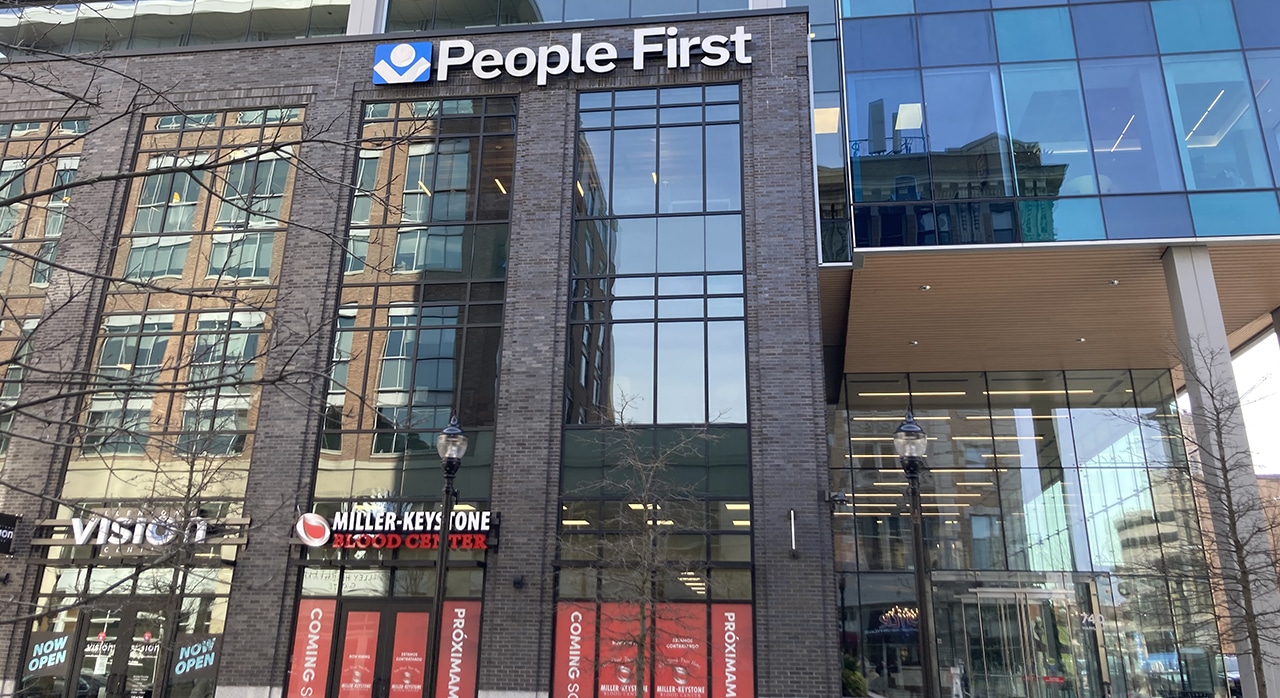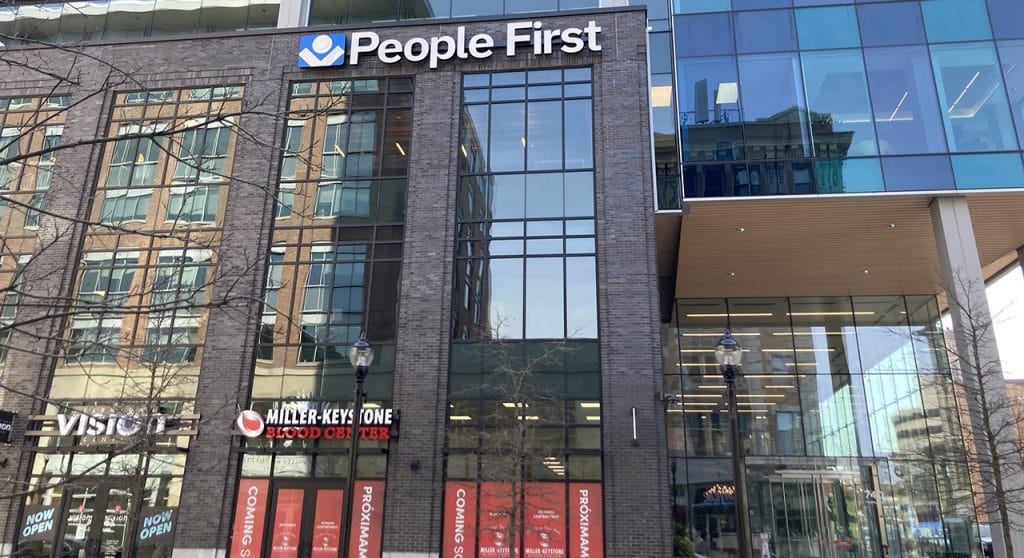 Investing in a better downtown.
Moving a corporate headquarters is a big deal. It demonstrates a strong, long-term commitment. In a way, both the company and the location's fates are tied together. We relocated our headquarters and 90 jobs to downtown Allentown. The move will help keep the development momentum going downtown while giving us more visibility in the region's center of commerce. It's a win for the community and a strategic move that will help us grow. In addition, we're also investing in a new branch downtown on Sixth Street across from the Allentown Symphony Hall to better serve a growing downtown population.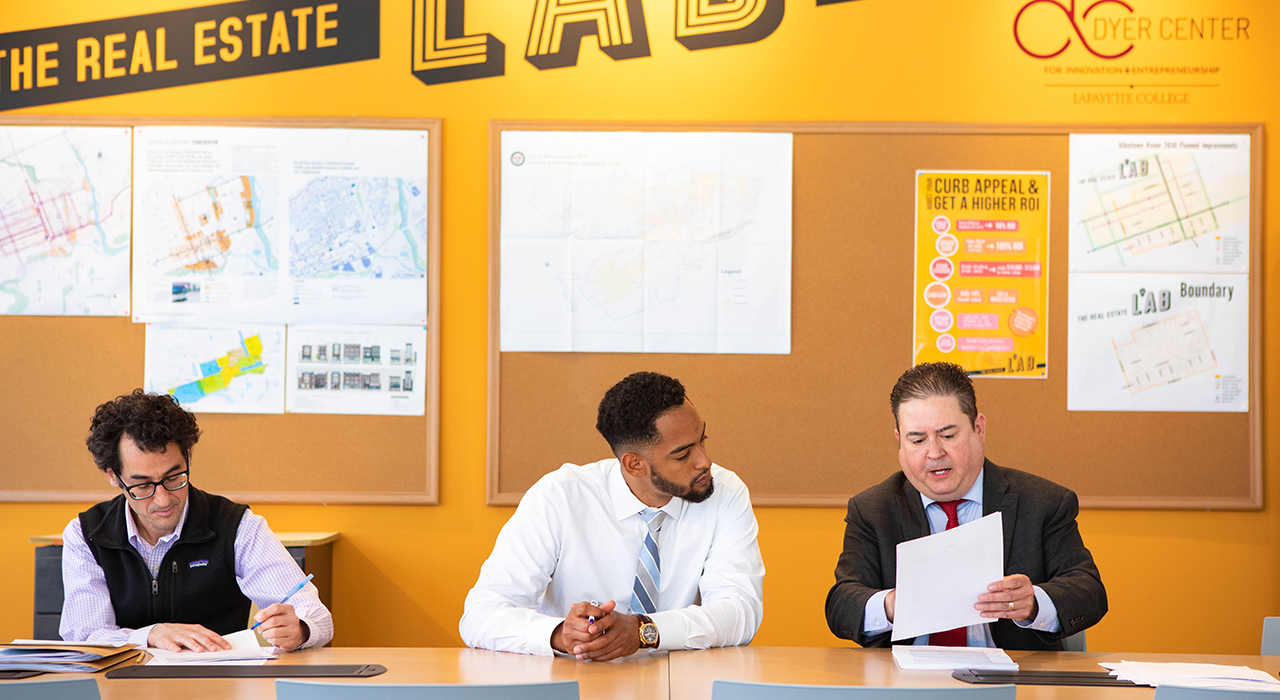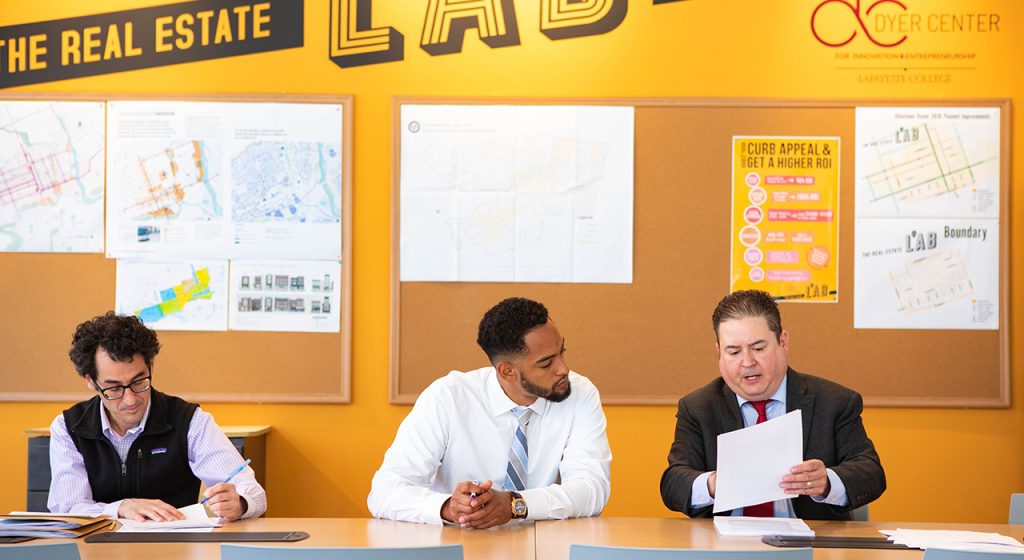 Empowering budding real estate developers.
The Real Estate Lab in center city Allentown embodies two of our most important values. The first is empowering people to achieve their financial goals. The second is making communities stronger. The Real Estate Lab teaches people how to invest in and manage property. We provided financing for the first graduates to help them buy property. When real estate is in good, capable hands, neighborhoods improve and people's finances are more stable. It's one program that's does so much for so many.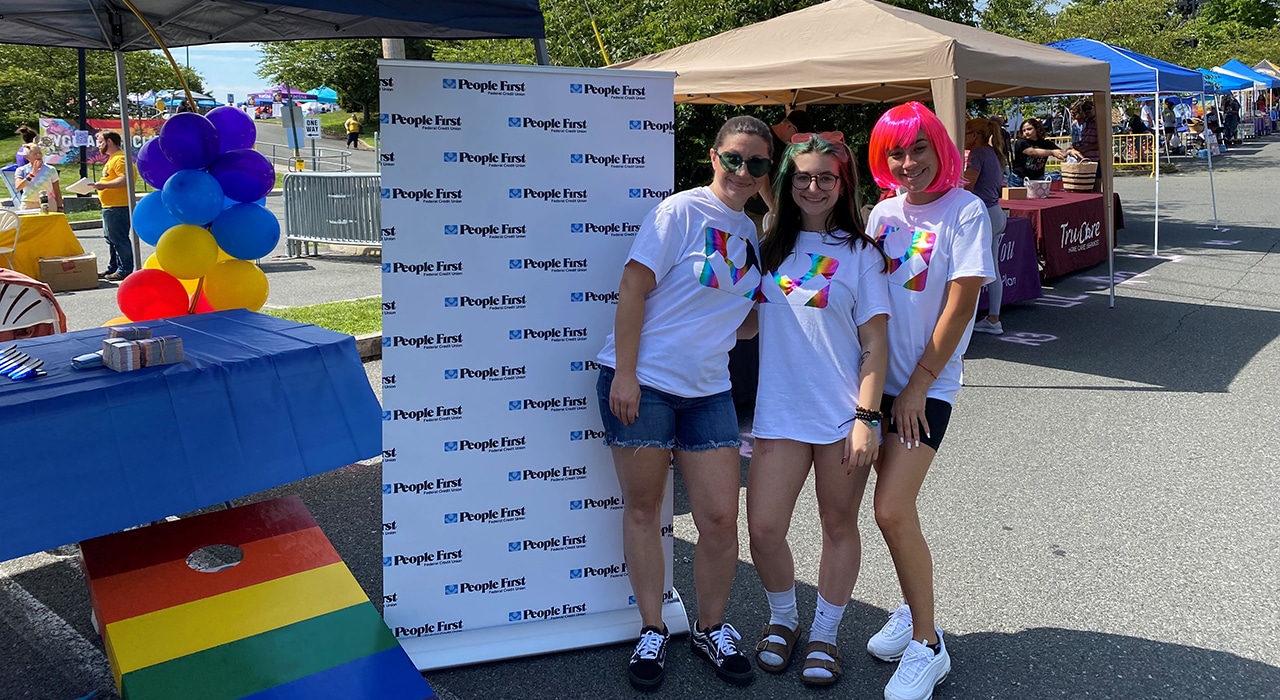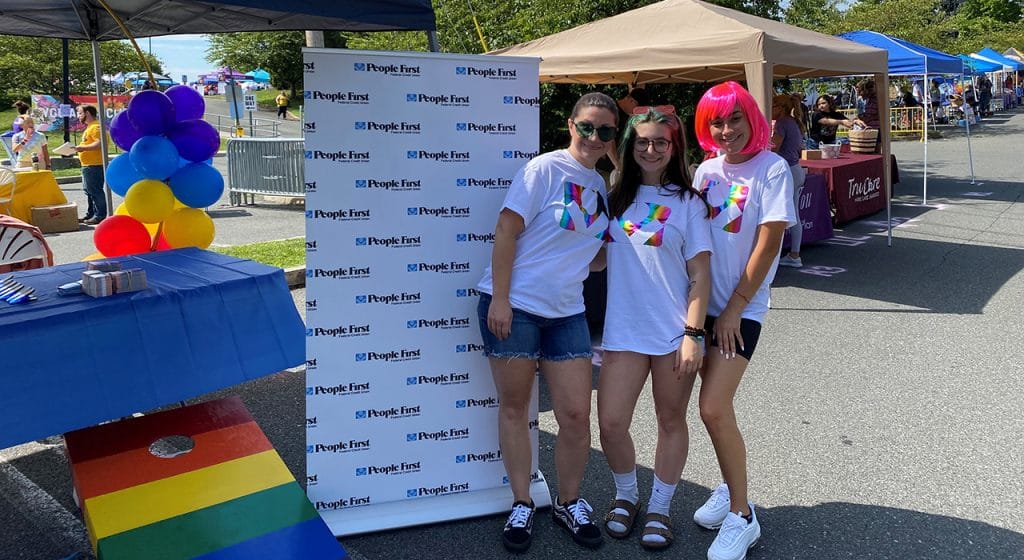 Fighting credit discrimination.
First, we helped finance the construction of the Bradbury-Sullivan Community Center in the heart of center city Allentown. It's a place for the LGTBQ+ community to seek services and support. Now, we're a Supportive Services Sponsor that helps us fight credit discrimination. We'll always treat members of the LGBTQ+ community fairly when it comes to loans and granting credit. Equal access to a loan can mean the difference between possible and impossible. After all, we want every single person to be treated fairly and equally. It's the only way to grow and strengthen our community.