Lehigh Ventures Lab
Lehigh Ventures Lab and People First Federal Credit Union Partner to Assist Entrepreneurs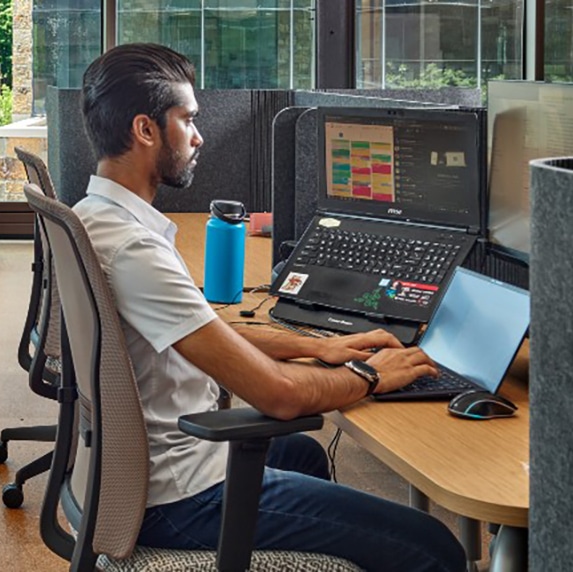 "In less than a year, we have already graduated three founders' and have six new ventures in our summer program all in the pursuit of commercialization," said Chris Kauzmann, the interim director of Lehigh Ventures Lab. "This new partnership is a key component in the frameworks we are establishing to support our entrepreneurs."
Founders will work with Lehigh's Small Business Development Center to refine financially sound business plans. In addition to earmarking the funds, People First is waiving any participation fees.
"We recognize the difficulty many startups face in securing funding," said Howard Meller, President and CEO of People First. "We are focused in supporting small business start-ups and believe in the value that entrepreneurs bring to their neighborhoods."
Headquartered in the new Business Innovation Building on Lehigh's campus, the Lehigh Ventures Lab is a milestone-based, in-person, startup incubator. Powered by Lehigh Business' and Bakers' combined network of experts, faculty and skilled mentors, Lehigh Ventures Lab is dedicated to supporting founders who are working fulltime to take their ventures to market.
About Lehigh University College of Business
Lehigh Business is an internationally renowned college dedicated to the scholarship of the next generation of business makers. Aligning business with technology and data analytics, our global curriculum makes the critical connections today's business world demands. We are boundary breakers that encourage and facilitate learning beyond disciplines, borders and classroom walls. And with a distinguished faculty at the forefront of research, we are delivering the highest caliber education for the business elites of tomorrow to undergraduates, graduates and for executive education.
About the Baker Institute The Baker Institute is Lehigh University's hub for entrepreneurship, creativity, and innovation for students from all backgrounds, identities, and disciplines who want to make a difference in the world through hands-on entrepreneurial action. Baker provides a platform for venture creation as well as programs for learners who may not think of themselves as entrepreneurs to solve problems and create value in any professional setting through an entrepreneurial mindset. Known for its immersive, authentic learning opportunities, Baker's LehighSiliconValley and the Hatchery have been referred to as "transformational" by participants.

Image: Thaksheel Alleck '25, pictured in Lehigh Ventures Lab, is working on Logicae Science, a STEM education nonprofit focusing on scientific methods and entrepreneurship education whose mission is to build human capacity and technical capabilities on the Africa continent. Photo by: Jeff Totaro
Article written by: Rob Gerth