Second Annual Mural in Allentown
People First Federal Credit Union, a leading provider of financial services for the Greater Lehigh Valley, unveiled the second winning artwork of its annual Mural Arts Contest on Thursday, June 15 2023.
The contest was open to all Lehigh Valley residents intending to recognize and encourage artistic talent in the region. A committee consisting of the People First Board of Directors, members of Allentown Mural Arts, and the Allentown Arts Commission reviewed the submissions.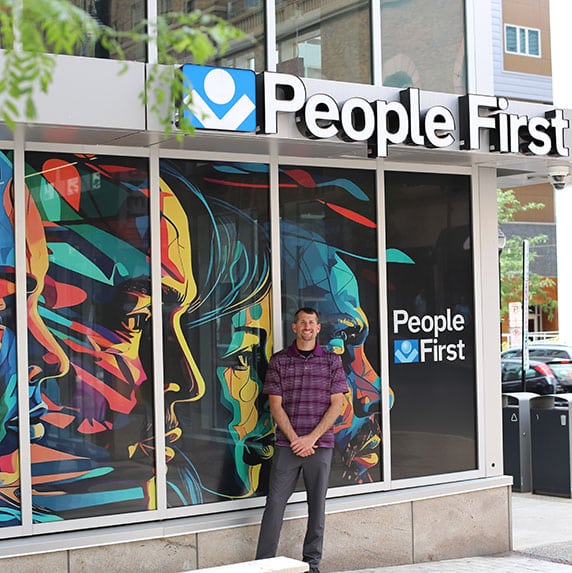 The winner, Jason Zulli, is a digital artist, painter, graphic designer, photographer, and educator. He earned his Bachelor of Arts in Graphic Design and Integrative Arts from Pennsylvania State University and a Master's of Instructional Design and Development from the College of Education at Lehigh University.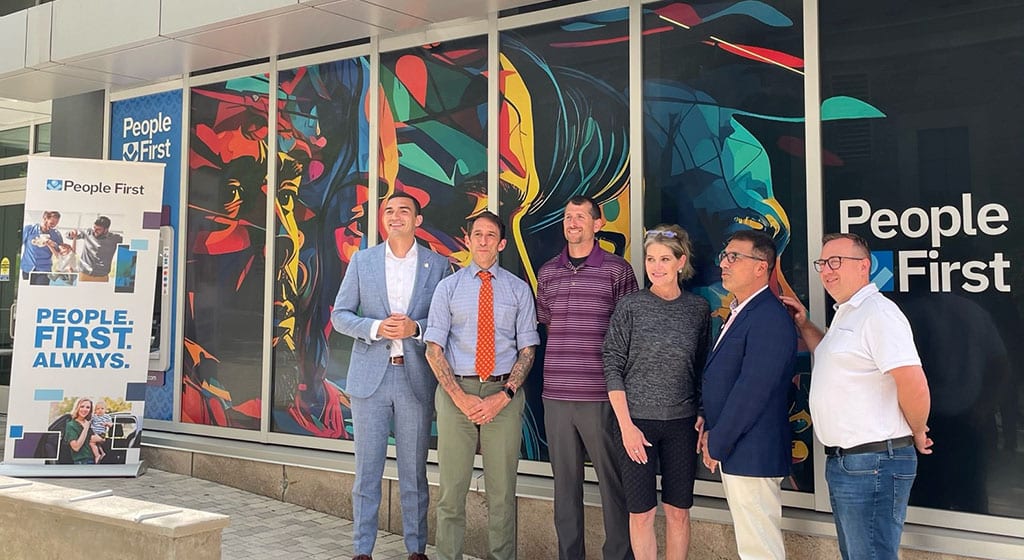 Jason also completed his Project Management Certificate while at Lehigh University. He is an Associate Professor at Northampton Community College where he teaches communication design and fine art classes.
Contestants submitted artwork that demonstrates what community means to them. "Color for me, brings a lot of people together," says Zulli. "When designing this piece, I really thought about different times in history and how color played a significant role, for example Martin Luther King and what he did for our community, and the women's rights movement. What came out of these events was togetherness. I wanted to use abstract faces to allow us to think about each expression differently and give us a sense of togetherness," he said.
"At People First, we are committed to investing in our community, helping others achieve their financial goals, hopes, and dreams," said Meller. "We are partners in the community. This contest allows us to support local artists and support Allentown's beautification."
The winning artwork will be displayed for the community to enjoy in the People First windows at our 6th Street location for one year. As part of the competition, People First also donated to Allentown Mural Arts.