People First Employees Give Back
People First Federal Credit Union's employees gave back to the community through several initiatives in 2021. People First is a not-for-profit, caring provider of financial services, committed to providing low-cost financial services and helping the people of the Lehigh Valley and beyond to improve their lives and secure a better future.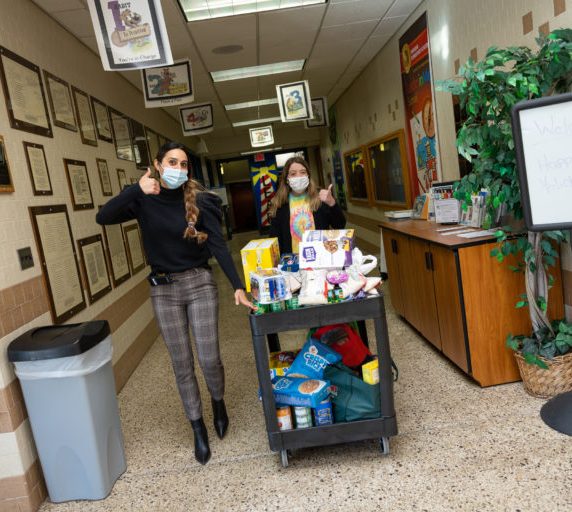 Employees participate in a program called "Casual for a Cause" where they dress casually on one day a week during a selected month for $5 a week. The funds are collected and donated to charities or local organizations People First has selected to help. During 2021, employees raised $5,635 for 6 non-profits.
Below are the charitable organizations we have donated to in our community.
Easterseals Eastern Pennsylvania
Susan G. Komen
Bradbury-Sullivan LGBT Community Center
Communities in Schools of Eastern Pennsylvania
Mercy School for Special Learning
Tails of Valor, Paws of Honor, Inc.
In addition, employees held a toy drive and food drive during the month of December. The toys were donated to Sassy Massey "Miles of Smiles" for children who are in the Lehigh Valley Reilly Children's Hospital over the holidays.
People First also partnered with the United Way of the Greater Lehigh Valley to collect non-perishable food items to aid grade school students at Sheridan Elementary School – Allentown School District, Fountain Hill Elementary School – Bethlehem Area School District, and Paxinosa Elementary School – Easton Area School District.
"We have at least 23 families that receive bags of food every week from us, and we greatly need and appreciate all of the food donations for our pantry," says Kristine Moser, Activity Coordinator at Fountain Hill Elementary School. "Our pantry is now equipped to provide these families with healthy food items this winter."
People First has been serving the Lehigh Valley community for more than 70 years. It recently expanded its field of membership to include Carbon County in Pennsylvania, and Warren County in New Jersey.
"Our charter as a credit union revolves around improving our community. These non-profits all provide a valuable and needed service," says Howard Meller, President and CEO. "I'm proud that our employees demonstrate their commitment to our mission with their generous support of these non-profits throughout the year."