Artwork Celebrating Community at People First Credit Union on the Artswalk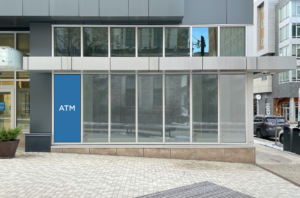 Allentown, PA… CALL FOR ARTISTS. Allentown Artist Call for Works Celebrating Community at People First Federal Credit Union on the ArtsWalk, 26 N. 6th Street, Allentown PA.
An Allentown-wide arts competition will be sponsored by People First with Allentown Mural Arts to celebrate the opening of its new branch in downtown Allentown at 26 N. 6th Street directly across from Miller Symphony Hall. The winning artwork will be reproduced and displayed for one year in the People First windows on the ArtsWalk and receive a $2,500 cash prize.
The Competition is an opportunity to recognize and encourage the artistic talent in our region. The Competition is open to Allentown residents. The submitted works will be featured on the People First website peoplefirstcu.org, and on social media.
SUBMISSIONS PROCESS
All submissions are due by Monday, February 14, 2022, and participants should email their submission
to: Marketing@peoplefirstcu.org.
The email submission should contain the following attachments:
A clear, high-resolution image of the artwork uploaded in a PDF, JPEG, or PNG file (5mb max).
A scanned, signed copy of the artist identification sheet included in this document.
The subject line of the email should read "2022 People First Mural Competition."
The email body should include:
Name
Address
Name of Artwork
Medium Used
Description of artwork**
**make sure to write in why you think your piece captures this year's theme, and what the image you chose to focus on means to you personally.
RULES
Please review the rules, theme, award and other important information here.