FIRST STEP ACCOUNT
We're part of the national Bank On program that helps members achieve financial stability through access to safe and affordable financial products.
Open an Account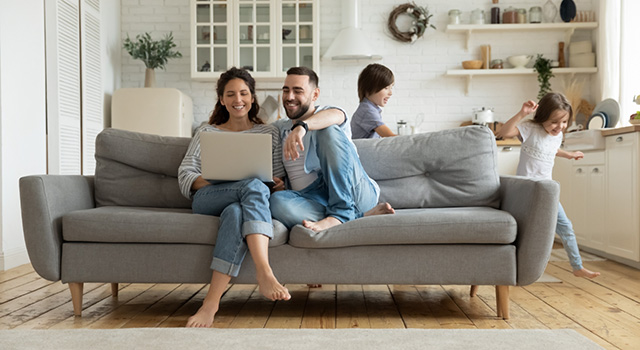 First Step Account Features
Offering a wide range of affordable products and services to help you build a stable financial future.
SAVINGS ACCOUNT
Membership at People First starts by opening a Savings Account with only a $5.00 minimum balance.


VISA® DEBIT CARD
Our Visa® Debit Card is both an ATM card for cash and a debit card for purchases, that come right out of your checking account.
ONLINE BANKING
Bank whenever and wherever. It's easy, secure and couldn't be more convenient.


BILL PAYER
Pay your bills from your People First checking account through our mobile and online banking services.


Bank On Allentown
Bank On Allentown will work to build residents' financial stability by connecting them to safe and affordable financial products.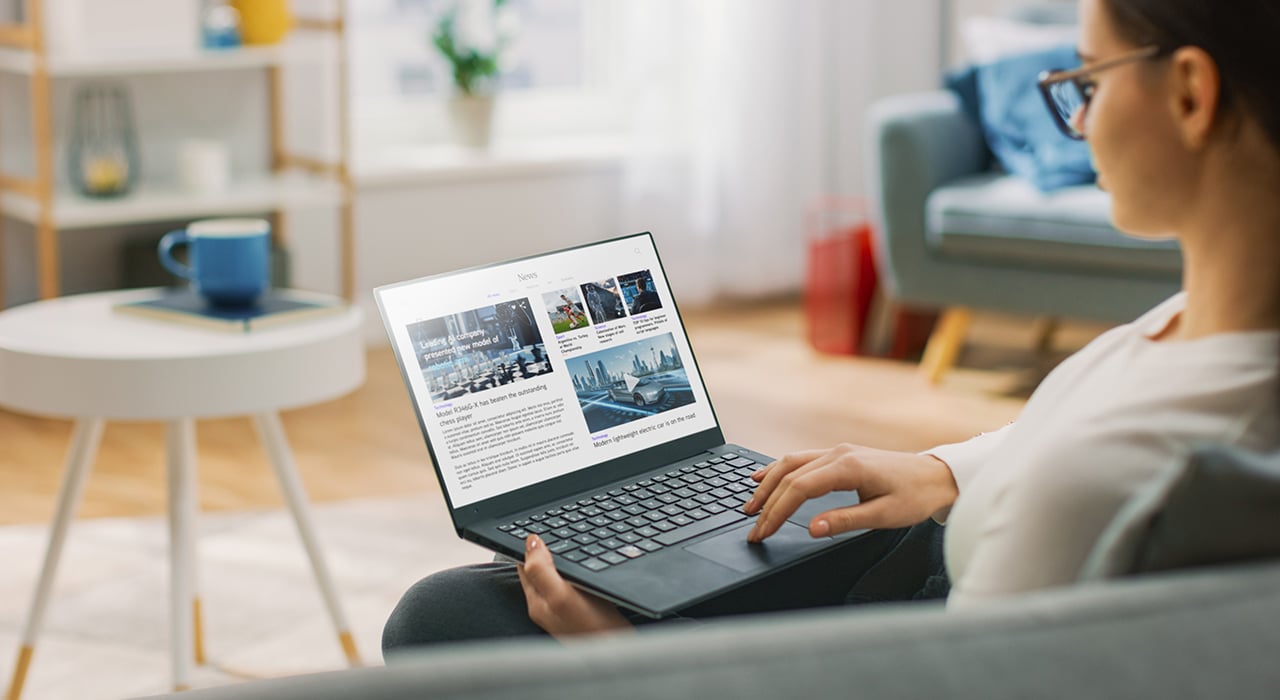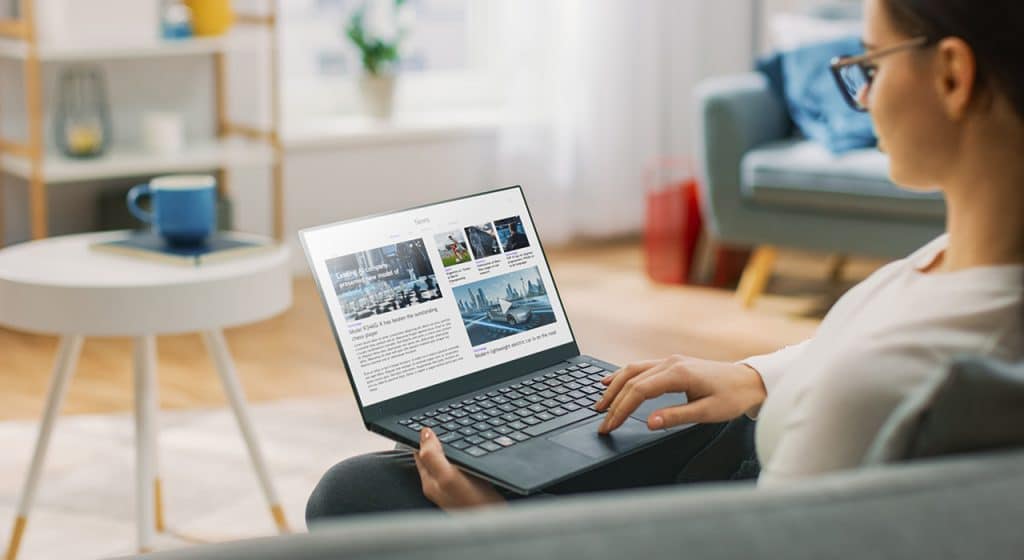 People First is proud to partner with the City of Allentown, United Way of the Greater Lehigh Valley and the Financial Literacy Center by providing training and access to financial products and services for local residents currently outside of the mainstream financial system. Bank On Allentown will work to build residents' financial stability by connecting them to safe and affordable financial products.
Bank On Allentown joins nearly 90 local Bank On coalitions across the country. Their work is supported by the national nonprofit Cities for Financial Empowerment Fund's (CFE Fund's) national Bank On initiative, which works to ensure that everyone has access to safe and affordable bank and credit union accounts.
If you are interested in participating in this program you can learn more by visiting the City of Allentown's website City of Allentown's website.
First Step Account
People First's First Step Account has been certified by the CFE Fund as meeting the Bank On National Account Standards. Core account features outlined in the Standards include low costs, no overdraft fees, robust transaction capabilities using free debit cards, and online bill pay.
Savings Account
Membership at People First starts by opening a Primary Share Savings Account with only a $5.00 minimum balance. Funds in your Savings account are readily available for withdrawal, making it a great place to save for short-term needs including emergencies, vacations, and family goals. This account establishes your membership and allows you access to all our products and services.
Checking Account
A People First Checking account offers flexibility for every lifestyle allowing you to manage your money efficiently and economically. With No minimum balance requirements, free debit cards, and free bill payer service. No checks to write, just a People First debit card for your daily point of sale, signature, and bill payment transactions.
You can open your account online in just a few minutes. Or make an appointment for one of our convenient branches and a Member Service Representative will be happy to meet with you!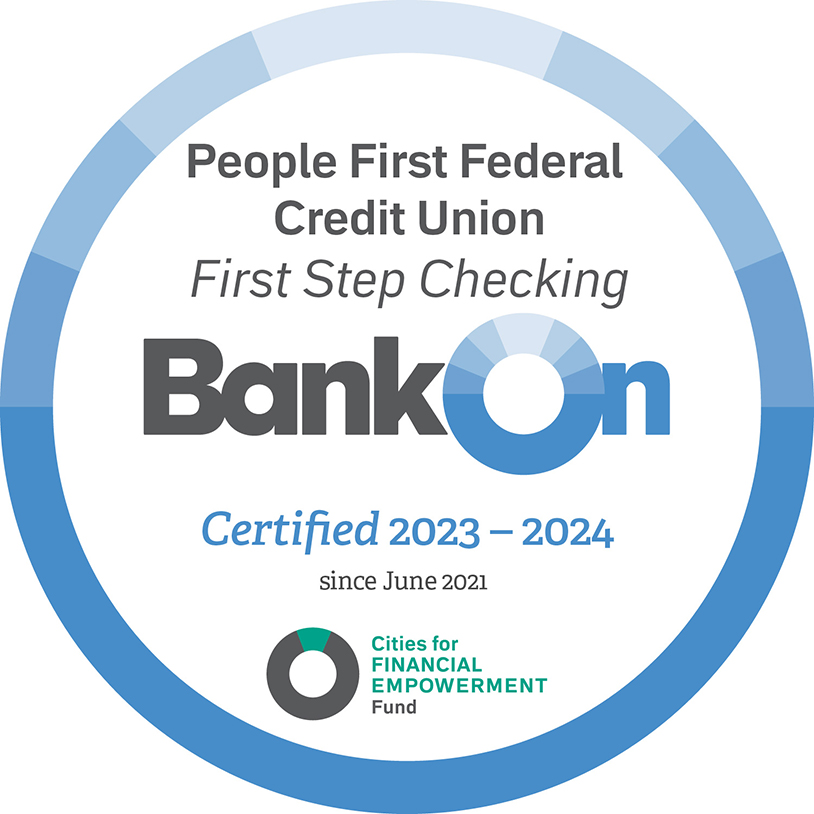 Credit Building
One of the best benefits you'll enjoy as a People First member is our comprehensive range of loans for every purpose, including purchases, repairs, debt consolidation, and much more.
SHARE SECURED LOANS
If you don't have much credit history or have had some credit problems in the past and need to rebuild your credit score, a Share Secured Loan may be the solution for you.



LOAN RATES
Offering easy to handle loans with low rates and flexible terms that help you meet your financial goals.





FINANCIAL WELLNESS
Financial education can build financial stability. We have the resources to help you make smart money decisions.




VISA® PLATINUM SECURED CREDIT CARD
Whether you have had difficulty in getting approved for unsecured credit in the past or are trying to re-establish, or start building credit, this type of credit card may be right for you.
FIRST STEP ACCOUNT FAQs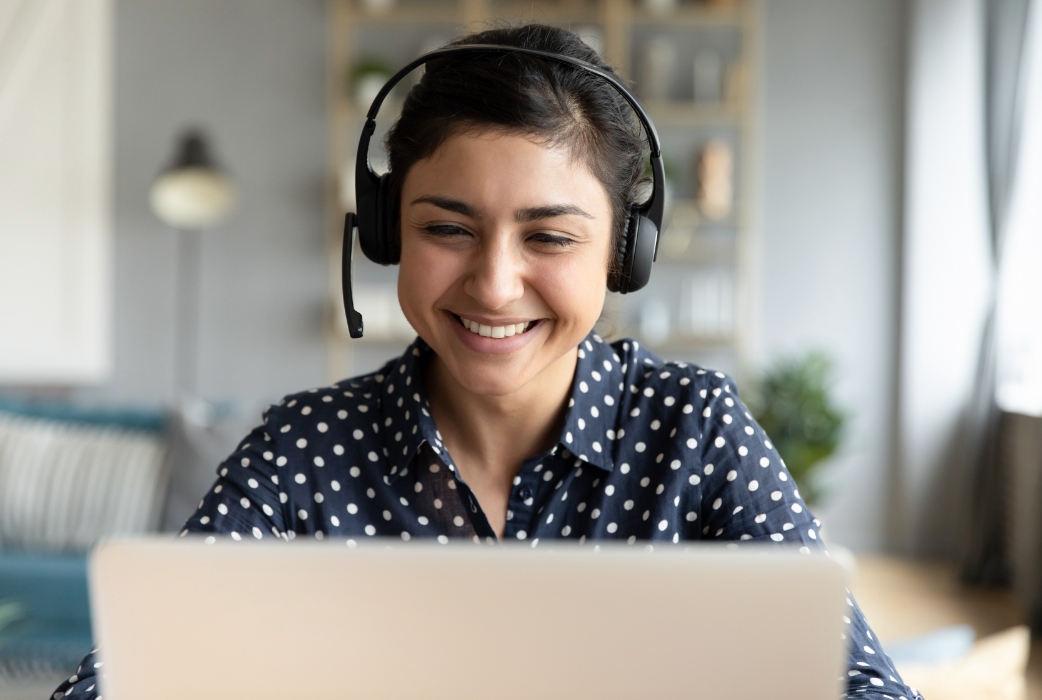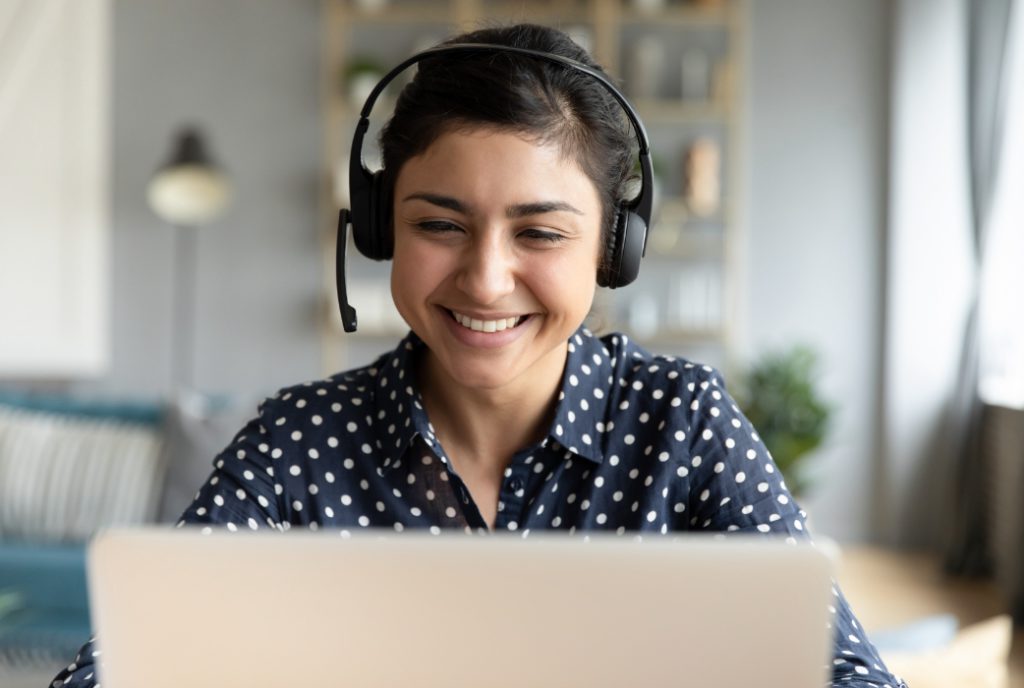 Can I open an account with People First if I am on ChexSystems?
We verify all new accounts through ChexSystems; however, this is not the only decision criteria we use. Please inquire at any People First branch or call our Member Service Center for our ChexSystems guidelines.
How can I sign up for Direct Deposit?
To sign up for direct deposit please contact your employer or payment provider for details. Simply provide the following People First Routing/Transit Number – 231379115 and your credit union account number.
Do I have to open a checking account when I join People First?
No, but to benefit from other services like our Visa® Debit Card and Bill Payer, it would be beneficial to you. Plus, our checking account is FREE.
Does the checking account have a minimum balance requirement?
There is no minimum balance requirement on checking.
Disclosures
Please view the First Step Account details.